A single, right-handed Japanese man almost died from masturbation after doing the act an unhealthy amount of times per day.
Experts said the 51-year-old man, who doctors did not identify, dodged the ultimate unhappy ending.
Last year, though, his habit nearly killed him when he suffered a stroke only moments after ejaculating.
After climaxing, the man was hit with excruciating 'thunderclap' migraines and afterward began vomiting.
He went to Nagoya City University Hospital, concerned about his unexpected symptoms.
Doctors discovered he had low blood pressure and was disoriented, both of which are symptoms of a stroke.
A CT scan of his brain was performed to determine the origin of his symptoms.
The results revealed he had suffered a subarachnoid hemorrhage (SAH), a potentially fatal type of stroke caused by a rupturing blood vessel in his brain.
To treat the man, Business Insider said physicians placed surgical coil material into the aneurysm sac in his brain to prevent further bleeding.
He made it through his experience and was discharged in 'great' condition after nearly two weeks in the hospital.
Dr. Masahiro Oomura and colleagues, who published the case report in the Journal of Stroke and Cerebrovascular Disease, gave no explanation for why he would have had a stroke while masturbating.
Clinical neuropsychologist Dr. Amee Baird, author of "Sex in the Brain: How Your Brain Controls Your Sex Life," said sex — including autoerotic sex — was the immediate preceding activity before a ruptured aneurysm in up to 14% of patients. Taking cocaine or Viagra before the act can increase the chance of death from a sex-induced stroke.
However, he should thank his lucky stars that he didn't end up with the polar opposite of a happy ending, as a ruptured brain aneurysm is responsible for death in 40% of cases, according to Baird. Meanwhile, two-thirds of survivors have severe neurological impairments.
This isn't the first time a vascular catastrophe has occurred as a result of self-gratification. According to police documents obtained by The New York Post, a Bronx hospital employee died of a heart attack while masturbating to porn at work in 2016.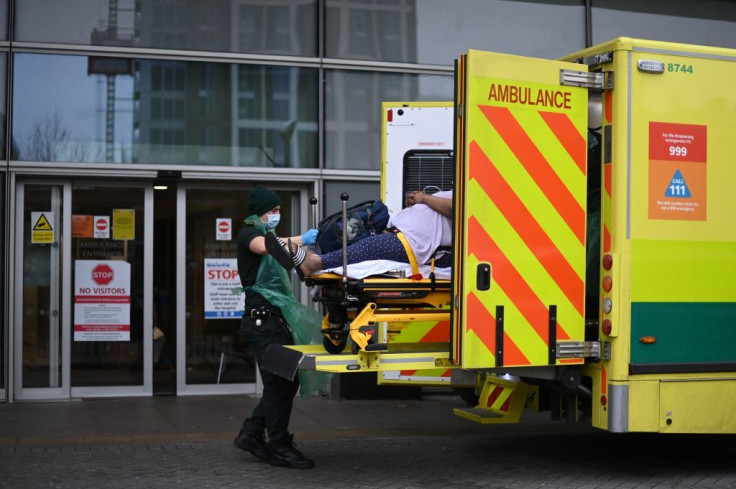 © 2023 Latin Times. All rights reserved. Do not reproduce without permission.