Authorities say a man in Dinwiddie County fatally shot his best buddy after mistaking him for an intruder after the friend showed up uninvited and pounded on the side of the house.
Jonathan Hankins walked up suddenly just before 11 p.m. in Matthew Allen Sharpf's home in the 7400 block of Coleman's Lake Road, where he and his family were sleeping. Maj. William Knott of the Dinwiddie Sheriff's Office confirmed the incident on Tuesday.
Hankins "came banging around to the door and the side of the house," told the Times-Dispatch. "I don't know whether it was to shock him, or whether it was a joke or prank."
The commotion made Sharpf, 37, startled awake. He ran to the door, where he spotted a silhouette of a person outside, mistaking it for an invader, according to Knott. Sharpf had a revolver with him. While the rest of the family was sleeping, he fired a bullet through the front door and killed Hankins, also 37, on the spot, Knott said.
"I don't think (Sharpf) intended to shoot," Knott told the same news outlet. "The gun discharged; it may have been an accident."
Outside Sharpf's house, Hankins didn't say who he was, according to Knott. He reportedly only went to Sharpf's house to pay him a visit.
"They had been best friends for years," Knott said. "One was best man at the other one's wedding."
"It's a bad situation," Knott said. "Truly tragic."
Although the incident is still being investigated, Knott said there is no evidence the two men had previously fought or had a falling out. However, some questions have still to be answered.
According to authorities, Hankins is suspected of pounding the side of Sharpf's house to wake him up.
Deputies arrived just before 11 p.m., discovering Hankins dead, after a member of Sharpf's family called the sheriff's office. Hankins lived in North Dinwiddie's 4700 block of Wrenn Forest Drive.
Sharpf was charged with voluntary manslaughter after consulting with the Commonwealth's Attorney's Office in Dinwiddie. He was released on an unsecured bond by a magistrate.
Sharpf was charged and arraigned in Dinwiddie General District Court on Thursday afternoon. The date for the preliminary hearing has been set for July 26.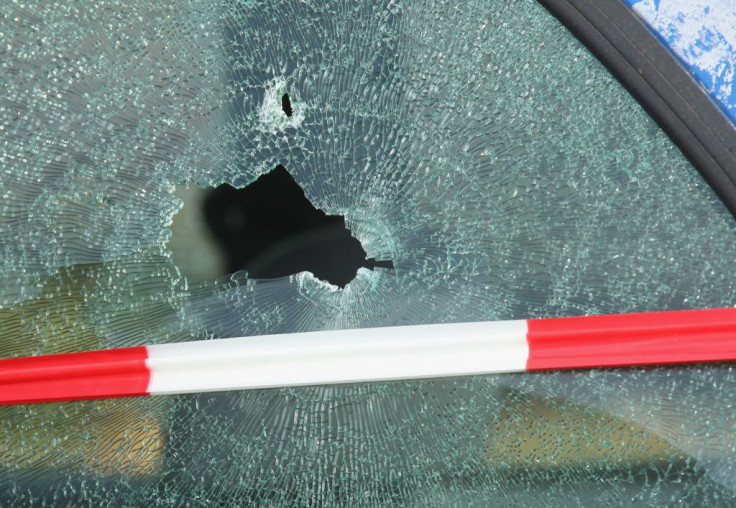 © 2023 Latin Times. All rights reserved. Do not reproduce without permission.