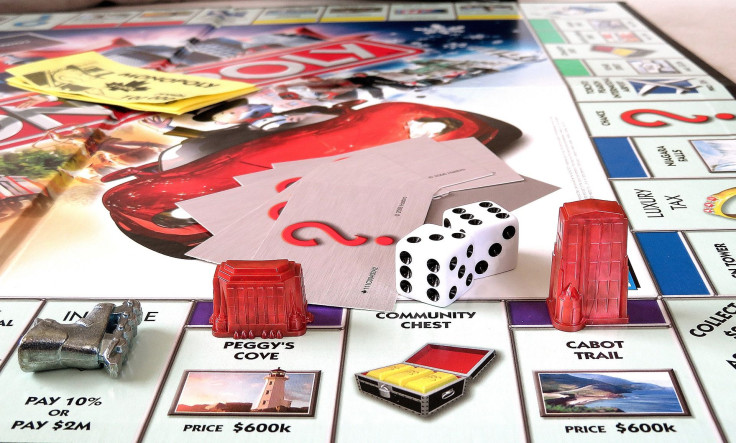 A man reportedly shot his family members after a fight broke out between them while they were playing a game of Monopoly in Tulsa, Oklahoma on Saturday, Nov. 26.
An Oklahoma family was drinking and playing a game of Monopoly at a home on Tulsa's east side around 6:30 p.m. on Nov. 26. During the game, the suspect, later identified as John Armstrong, got into an argument with his stepfather. The argument soon escalated and turned physical. As the argument turned physical, they flipped the Monopoly board and knocked over furniture, and continued the fight outside, New York Post reported.
During the fight, Armstrong pulled out a gun and threatened to shoot his family members. Seeing him pull out the gun, his stepfather and stepsister both ran away down the street. Armstrong chased them with the gun in hand and fired at them.
Armstrong was arrested at the scene. When questioned, Armstrong admitted firing once, saying he shot "at the ground."
However, officers did not find any weapon on him. Officers believe that he hid the gun in the house before surrendering. Officers then searched the home to find the weapon. However, they couldn't find the gun and found only scattered Monopoly pieces in the living room, the Kansas City Star reported.
Armstrong was taken into custody on a charge of assault with a deadly weapon. Court records show that he is still being held on a $25,000 bond.
Details regarding why they started brawling over the property-gathering, dice-rolling board game are currently unclear. He is scheduled to appear in court on Friday, Dec. 2. It was not immediately clear if he had an attorney to represent him.
In a similar but unrelated incident, a man reportedly entered a home in Springs Beach, Houston, Texas, and shot and killed his ex-wife who was celebrating Thanksgiving dinner on Thursday, Nov. 24, as previously reported.
The suspect, who is believed to be the victim's ex-husband, forced his way through the back door of a house in the 1500 block of Baggett Lane in Springs Beach, Houston at around 9 p.m. on Thursday, Nov. 24. After forcing his way in, the suspect opened fire at his ex-wife and four other people who were inside the house. They were celebrating Thanksgiving dinner and had just finished eating when the shooting occurred.
The shooter's ex-wife and another man were struck by the gunfire and died from their injuries. Another man and a 15-year-old were also shot in the incident. They were transported to an area hospital for emergency treatment. The man is reported to be in critical condition while the 15-year-old boy is in stable condition at a hospital.
© 2023 Latin Times. All rights reserved. Do not reproduce without permission.