Police said a shooter killed five people in southwest England, including a young girl, before turning his firearm on himself. It's the deadliest mass shooting in the United Kingdom in over a decade.
Officers and paramedics were dispatched to Biddick Drive in the Keyham neighborhood of Plymouth around 6:10 p.m. local time to respond to a "severe firearms incident."
Authorities found a mother, a three-year-old girl, and two males dead on the spot. Another woman was treated at the scene for gunshot wounds but died in the hospital a short time later.
Police identified the shooter as Jake Davison, 22, on Friday. Chief Constable Shaun Sawyer of Devon and Cornwall Police detailed a shooting spree that spanned over various sites in front of terrified locals in the seaside city during a press conference.
According to Sawyer, Davison then went to a house on Biddick Drive in Keyham, where he killed a woman he knew.
He then exited the house and proceeded to Biddick Drive, where he shot and killed a small girl and the child's male relaive.
"This was a truly shocking event, and was witnessed by members of the public," Sawyer said per NPR.
He shot two local neighbors further down the road, who are in the hospital but do not have life-threatening injuries.
According to Sawyer, Davison then entered local parkland, killed another guy, and shot a lady who died later in hospital, before turning the pistol on himself.
Eyewitnesses identified the weapon as a pump-action shotgun, according to Sawyer. The firearm has been found and analyzed by police, but the type of gun used has yet to be identified.
Mass shootings are rare in the United Kingdom. CNN said a 1996 school shooting spurred the Scottish government to tighten gun restrictions and prohibit most private gun ownership. Thursday's attack is the bloodiest of its sort since a shooting spree in Cumbria, northern England, claimed 12 lives in 2010.
People in the United Kingdom can apply for shotgun or sports rifle permits. Sawyer said the alleged shooter was a licensed guns owner.
A motive has yet to be determined by the police. "He is on social media, and that will be part of the investigation," Sawyer said at the police press briefing per KAKE.
Jake Davison recently mentioned that his life "amounted to nothing" in a series of videos posted to his YouTube account.
He named one YouTube clip: "Lack of willpower drive and motivation when life beats you down."
Sawyer said per Sky News that Davison had a guns license. But he ruled out terrorism or a relationship with any far-right organisation for this incident. He added there is "no motive" for the incident had been established at this time.
Davison's YouTube account revealed per the same Sky News report that he liked multiple gun-related videos and subscribed to firearms-related channels such as "God family and guns" and "The Gun Collective."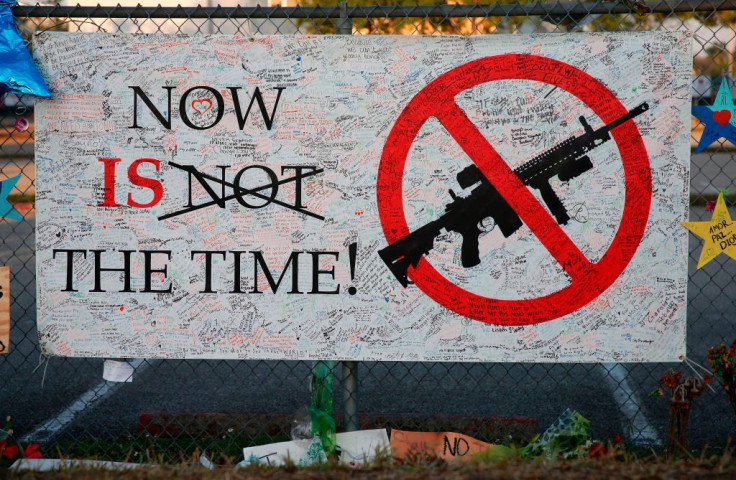 © 2023 Latin Times. All rights reserved. Do not reproduce without permission.