A man was reportedly stabbed to death after he played loud music during the Holi festival in the Punjabi Bagh area of west Delhi, India on Friday, March 18.
On March 18, the victim, Manoj, and his brother Laxmi Parsad, 20, reportedly came to their sister Khusboo's home to celebrate the Holi festival. Holi, also known as the festival of colors, is a popular Hindu festival practiced by Indians all over the world every year, India Today reported.
While Manoj and Parsad were celebrating at Khusboo's house, a few neighbors identified as Mithun Sahni, Rajkumar, Bijender Sahni, Gariban Kumar, Tilju Sahni, and Ravinder Sahni, approached them and demanded the duo to turn down the volume of the songs they were playing. This resulted in a heated argument between the two groups, which further escalated to physical assault.
During the melee, Manoj reportedly got stabbed in the chest by Gariban. Meanwhile, the other accused attacked Prasad and smashed his head with an iron pan.
Following this, Manoj and Parsad were rushed to Acharya Bikshu Hospital for treatment. However, the hospital staff later declared Manoj dead upon arrival. Meanwhile, Prasad had to receive stitches on his scalp but was later discharged after treatment.
After the violent incident, the police led an inquiry into the kerfuffle and arrested the six accused.
In a similar but unrelated incident, a man was stabbed to death by his neighbor after an argument ensued between them over the loud music played outside the victim's house in the Govindpuri area, Southeast Delhi, India on Feb. 6, Latin Times reported.
On Feb. 6, the victim, identified as a youth named Brijesh and his 24-year-old friend Josim Khan were outside the former's house in Govindpuri. When Brijesh went inside to get the charger of his speaker, Khan started playing a song loudly on the stereo. Meanwhile, disturbed by the blaring music, Brijesh's neighbor, Suraj, stormed towards the victim's house and asked Khan to turn off the speaker.
However, before Khan could stop the music, Suraj, in a fit of rage, took the speaker and threw it against the pavement, damaging the device. Following this, Suraj and Khan entered into a heated argument. Hearing the commotion and shouting, Brijesh and Suraj's brother Sunny went out of the home. An altercation between the two parties quickly escalated, during which, Suraj and Sunny pulled out a knife and began attacking Brijesh and Khan. Following the violence, the accused fled the spot on foot.
After the incident, the authorities formed several teams and conducted raids all over the state to nab the accused. A few days after the stabbing, on Feb. 10, Suraj and Sunny surrendered themselves to the Govindpuri Police Station and were arrested.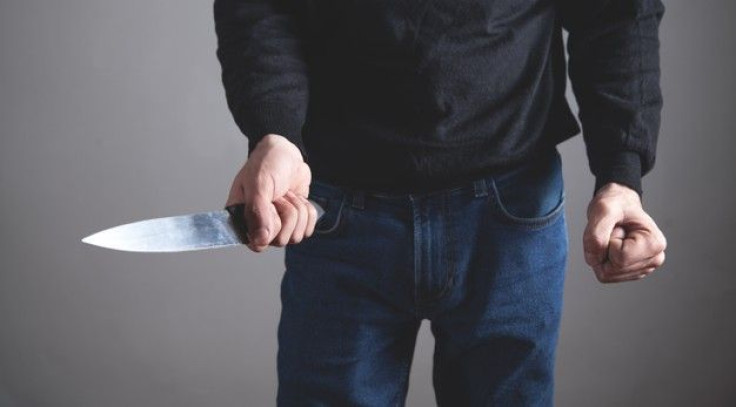 © 2023 Latin Times. All rights reserved. Do not reproduce without permission.