A man who went to a mobile shop to get his cellphone repaired was allegedly stabbed to death with a skewer from a nearby kebab shop after a heated argument erupted between the customer and the shopkeepers in Mankhurd, India on Monday, Aug. 16.
The deceased, identified as Akbar Ali, 24, reportedly went to a mobile shop along with his brother Mohammad to get his phone repaired. However, the brothers, who were unhappy with the repair work, got into a heated argument with the shop's owner and his friends.
As the argument escalated gradually into a physical fight, one of the four accused allegedly grabbed a skewer from a nearby kabab shop and stabbed Ali in his chest, the Indian Express reported.
Ali was immediately rushed to a nearby local hospital but was pronounced dead upon arrival succumbing to his fatal injuries, MSN reported.
Senior Inspector Prakash Choughule said that a murder case has been registered and that the four accused have been arrested. Ali was reportedly a daily wage laborer and had four cases registered against him as well, Choughule added.
In a similar but unrelated incident, an Indian man has been accused of killing a 20-year-old girl by brutally stabbing her in the neck and abdomen for refusing a ride on his motorcycle in Guntur, India on Sunday, Aug. 15.
The victim, identified as Nalla Ramyasri, 20, a third-year engineering student at a private college in Guntur, was reportedly knifed in the neck and torso by the assailant identified as Sashi Krishna after she refused his offer for a ride on his motorcycle, Latin Times reported.
Ramyasri reportedly sustained six stab wounds to her throat and stomach from the attack. The horrifying incident took place on Aug. 15, India's Independence Day.
On Sunday, Aug. 15, at about 10.30 a.m, when Ramyasri went to the Pedakakani area of Guntur, Andhra Pradesh to a tiffin center, Krishna reportedly approached her and offered her a ride on his motorcycle. When she refused the man's offer, a heated argument erupted between the two.
Infuriated, Krishna allegedly suddenly stabbed the victim in the stomach and neck multiple times with a knife. He then threatened the people on the street not to come closer and fled the scene.
Ramyasri was immediately rushed to Guntur Government Hospital by the locals but was pronounced dead at the hospital.
Krishna was traced and immediately detained hours after the incident. Krishna was reportedly Ramyasri's Facebook friend, according to police officials.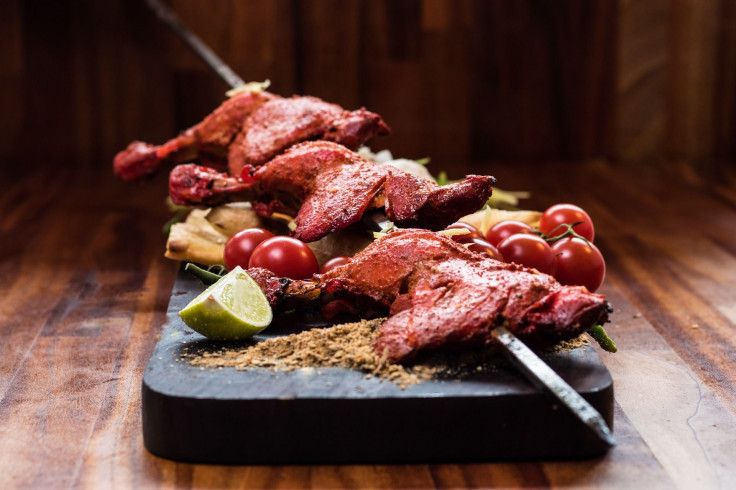 © 2023 Latin Times. All rights reserved. Do not reproduce without permission.