An unstable and drug-addled Anderson man with "two devils living inside him" has been sentenced to 40 years in prison after he viciously killed his mother and grandmother in 2018 while allegedly "looking for Lucifer."
Bradley C. Aldrich, 30, has been handed a 40-year-sentence by Circuit Court Judge Lawton McIntosh after he submitted a plea of guilty but mentally ill to two counts of murder for the bloody 2018 killing of his grandmother, Judith Calvert, 79, and his mother Theresa Wright, 50, Law & Crime reported.
On May 6, 2018, Aldrich's cousin visited the home of the suspect's mother and grandmother on Overbrook Street only to find the two victims murdered inside their residence. Wright, who was "beaten, stabbed, strangled, and shot," was reportedly found on the floor in a pool of blood. Meanwhile, Calvert, who was stabbed and shot multiple times, was discovered lying in a bed.
A toxicology report conducted on the victims' bodies revealed that the women had methamphetamine in their systems when they died. Aldrich was reportedly living in a tent behind the residence where the victims' bodies were discovered at the time of the murders.
Hours before killing his mother and grandmother, Aldrich allegedly also shot a man named Shane Massey, a convicted drug dealer, multiple times in the chest with a .22 caliber handgun.
People who witnessed the shooting said that Aldrich was under the influence of drugs at the time of the attack and "spoke of two devils living inside of him," the Anderson Independent-Mail reported.
Aldrich was initially taken into custody for the attempted murder of Massey. However, while he was in custody, investigators also questioned him about the brutal deaths of his mother and grandmother.
Aldrich initially blamed the murders on Massey and told the investigators that he shot the man in retaliation for their deaths. However, he admitted that he had been shooting methamphetamine and snorting cocaine all day on the date of the murders. He added that he was "looking for Lucifer" when he went to the house and found the victims' bodies.
In a turn of events, however, Aldrich told the officers that if they find his DNA on the victims' bodies, then he was probably the one who killed them.
The investigators found traces of Aldrich's DNA under the fingernails of both his mother and grandmother and also found the victims' blood on the jeans the suspect was wearing when he was arrested.
"I hope that drug users in Anderson County will see the lessons in this tragic matter and change their behavior before it is too late for them, and they too wind up hurting or killing someone they love," David Wagner, 10th Judicial Circuit Solicitor, said in a statement following the sentencing hearing.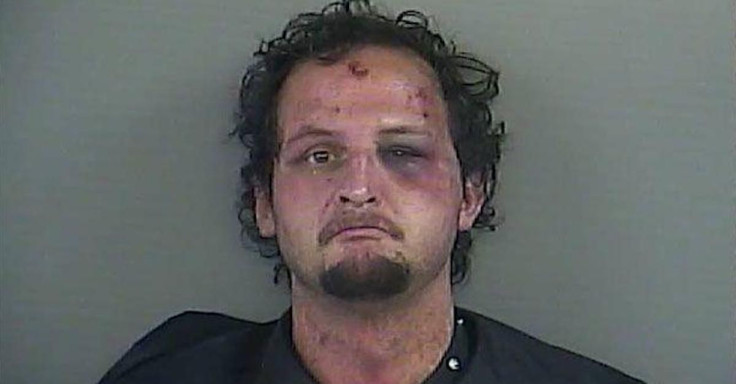 © 2023 Latin Times. All rights reserved. Do not reproduce without permission.