An 18-year-old boy has beeb arrested for allegedly brutally stabbing his mother to death on Thanksgiving day in Lawrenceville, Georgia on Nov. 25.
Varian Hibbert, 18, has been taken into custody for the savage murder of his mother Marcia Chance, 42, on Thanksgiving day in their house in the 1100 block of Misty Valley Court in Lawrenceville, Georgia, Fox News reported.
Police officers responded to the scene after they received a call about a "domestic-related assault" in the house at around noon. When law enforcement finally arrived at the home, Chance had already succumbed to her fatal injuries and was found dead inside her residence.
Following the incident, Hibbert has been taken into custody and charged with felony murder, aggravated assault, and possession of a knife during the commission of a felony, according to The Atlanta Journal-Constitution.
The officers have not revealed the specific details of what led Hibbert to stab his mother. Hibbert was previously arrested in August on charges of criminal damage to property in the second degree and willful obstruction of law enforcement officers by use of threats or violence.
In a similar but unrelated incident, a man was reportedly killed after a Thanksgiving dinner brawl turned deadly in Chicago last year, Nov. 27, 2020.
Vincell Jackson, 52, the host's boyfriend, was allegedly stabbed nine times and killed by James Dixon, 29, after the victim forcefully escorted the assailant to the home's front door for digging his hands into the Thanksgiving leftovers, New York Post reported.
Dixon, who was reportedly drunk, sucker-punched Jackson before the fight moved to the front porch. Dixon then stabbed Jackson nine times, leaving the victim with wounds to his head and face, and fled the scene.
Jackson was immediately rushed to a hospital for treatment. However, he was later pronounced dead at the facility after succumbing to his multiple fatal stab wounds. About eight hours after the stabbing, Dixon was taken into custody at Holy Cross Hospital, where he had gone to get treatment for cuts to his neck and finger.
When officers arrested the assailant, Dixon reportedly had multiple knives in his possession, including one that was covered in blood.
Dixon's attorney ha claimed that he had acted in self-defense. However, several witnesses at the party described Dixon as the aggressor and stated that Jackson had even asked the witnesses to call the cops at one point.
Dixon has been charged with first-degree murder in connection with the stabbing and could face between 20 to 60 years in prison if convicted.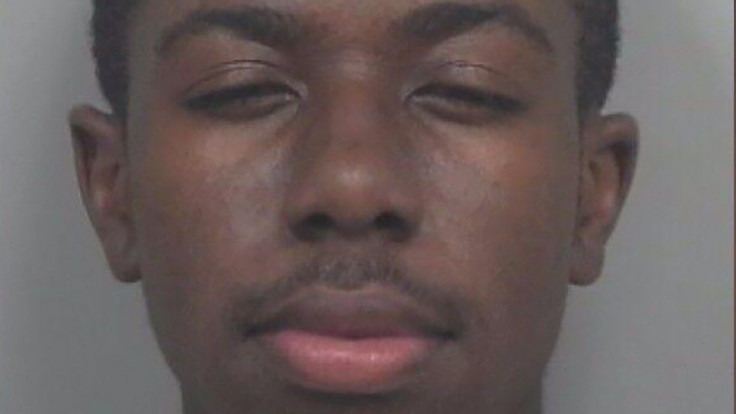 © 2023 Latin Times. All rights reserved. Do not reproduce without permission.