A pedestrian walking along a highway has been reported dead allegedly after being struck by an ambulance in Tennessee on Tuesday, Sept. 13.
The pedestrian, whose identity has not been disclosed to the public, was reportedly wearing an all-black outfit while walking on the left lane of the roadway on U.S. 129 in Blount County just after midnight on Tuesday, Sept. 13.
However, things took a tragic turn after an American Medical Response ambulance that was headed northbound toward the University of Tennessee Hospital on Alcoa Highway lost control and crashed into him, Lexington Herald-Leader reported.
After the accident, the ambulance crew provided care to the pedestrian on the scene. The man, who suffered grievous injuries in the accident, was later taken to the University of Tennessee Hospital by another ambulance for treatment. However, the doctors at the hospital pronounced him dead upon arrival, WTAP reported.
Lane closures and slowdowns on the roadway lasted several hours after the crash.
"An AMR ambulance was involved in an incident with a pedestrian walking in the roadway on U.S. 129 in Blount County. Our crew provided care at the scene. Safety is our top priority, and the incident is under review," American Medical Response (AMR) released in a statement following the pedestrian's death.
The officers revealed that an investigation into the incident is ongoing.
In a similar but unrelated incident, a 34-year-old private ambulance driver has been arrested in connection with a fatal crash that killed a dialysis patient, Latin Times reported.
The man, identified as Kevin McCorvey, 34, was behind the wheel of a private ambulance on Friday, Nov. 12, 2021, and was transporting a dialysis patient identified as Wilton Thomason Jr. While driving, McCorvey allegedly ended up steering the vehicle into a ditch.
When the responding officers arrived, the ambulance was turned over and unnamed witnesses provided help to responders by providing a ladder to climb to the back door of the ambulance.
According to the Georgia State Patrol, the patient was not restrained in any way. The ambulance driver tried to render CPR and claimed that Thomason was in cardiac arrest. The patient eventually died from their fatal injuries.
Fairburn Police officers who responded to the scene claimed that they smelled alcohol on McCorvey, and stopped McCorvey along with another ambulance worker who was about to leave the scene on a UBER.
McCorvey failed a sobriety test and was immediately arrested. He also admitted to smoking marijuana, taking Adderall, and drinking alcohol while driving the emergency vehicle.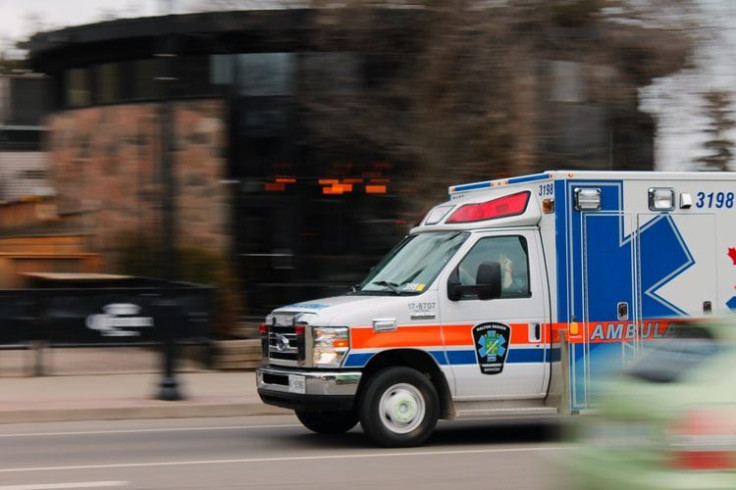 © 2023 Latin Times. All rights reserved. Do not reproduce without permission.