A man from Las Vegas, Nevada shot his estranged brother-in-law on Saturday while wearing a rubberized head mask of Donald Trump, a white beard and a Santa hat. Authorities were called to the scene upon receiving a 911 call from the wife of the 77-year-old victim who survived the gunshot.
According to authorities, the suspect, Gerald Jacinth, 75, parked his black Dodge across the street from the victim's home in Rohnert Park. He had worn the mask that resembled Donald Trump, along with a white Santa-like beard and a Santa hat then made his way up to the victim's driveway.
In an article on Law and Crime, police stated that Jacinth allegedly had a small duffle bag with him which he carried towards the victim's open garage, He was then approached by his brother-in-law who failed to recognize him underneath his disguise.
He asked the masked man if he could help him as Jacinth held the present up saying he had a special delivery. As he got closer, he tried to hand over the "present" to his brother-in-law but the man was hesitant and refused to accept it.
Investigators reported that Jacinth had then raised the duffle bag and shot the man. He pushed for a second shot soon as the victim started to retreat from the encounter. The wounded victim was shot once in the back but managed to take photos of Jacinth fleeing from the scene and getting onto his vehicle.
The victim who remains unnamed was taken to the hospital for treatment of non-life-threatening wounds, the San Francisco Gate wrote.
While authorities were in pursuit of Jacinth, police at the scene became wary of the suspicious-looking "present" on the victim's driveway.
They cordoned off the area as the Sonoma County Sheriff Explosive Ordinance Disposal team responded to render the suspicious package safe. After a thorough evaluation, the "present' was found to be a towel wrapped in the box.
Police caught up with the shooter and were able to arrest him without incident. In his vehicle, they found a .380 caliber handgun stuffed in his duffle bag along with the rubber Trump mask and a long white curly costume beard.
Although authorities are still unclear on the motive of the shooting, Jacinth is charged with a count of attempted murder and currently booked in jail. Online records show he is scheduled for a court date on Tuesday.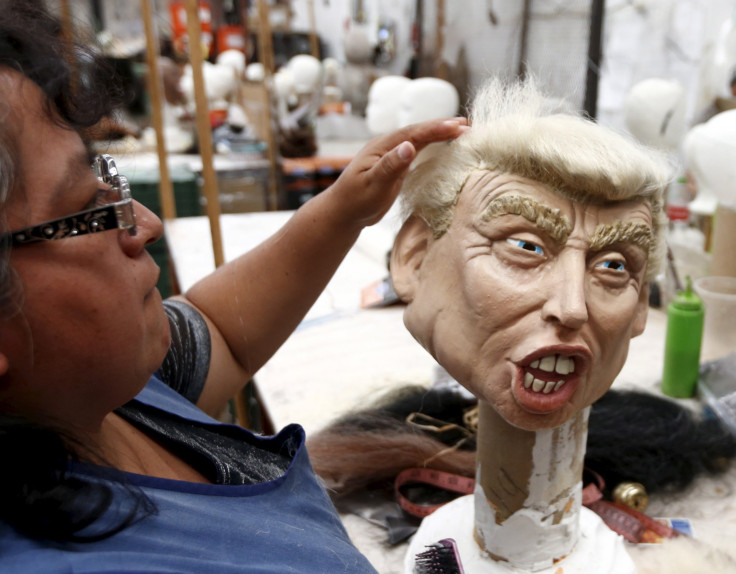 © 2023 Latin Times. All rights reserved. Do not reproduce without permission.