An odd scene happened at an apartment building near 2000 South and 200 East in Salt Lake on Saturday. A 56-year-old man in a wheelchair and with a hatchet in hand allegedly forced his way into a home with the intent of collecting some debt from his wife.
The man was identified as Juan Munguia who initially used a hatchet on the apartment door to get in.
The homeowner went out to check and the 56-year-old allegedly bulldozed his way into the apartment on his wheelchair, ABC4.com reported.
Once inside, Munguia allegedly tried to swing the hatchet at the resident and his wife. Both had tried to keep the 56-year-old outside the apartment. Munguia also reportedly said "I'll kill you" which appears to be directed to the wife.
"One of the victims sustained injuries during the aggravated assault while attempting to disarm (Munguia) of his hatchet," the official affidavit read. "The altercation only stopped when (Munguia) was disarmed, subdued and the joystick was used … to reverse the wheelchair out of the apartment."
One of the victims was able to wrest the hatchet from Munguia but was not spared from injuries. However, that was only the point when the 56-year-old stopped.
He was disarmed of the hatchet while his wife used the joystick control of the wheelchair to move Munguia out of the apartment according to police reports.
Mungia explained to Salt Lake Police that he went to the apartment to collect his wife's debt. However, he had no answer for the chop marks on the door or how or why he was inside the apartment.
The 56-year-old man is now held at the Salt Lake County Jail on two counts of aggravated assault and one count of aggravated burglary.
Further to reports, Munguia was also living in the same complex. The hatchet was allegedly brought by the man because it was a family heirloom that belongs to her and he wanted to show it to his estranged wife.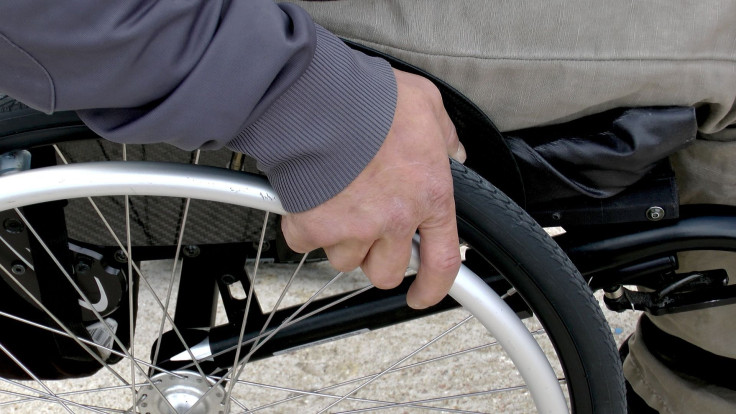 © 2023 Latin Times. All rights reserved. Do not reproduce without permission.