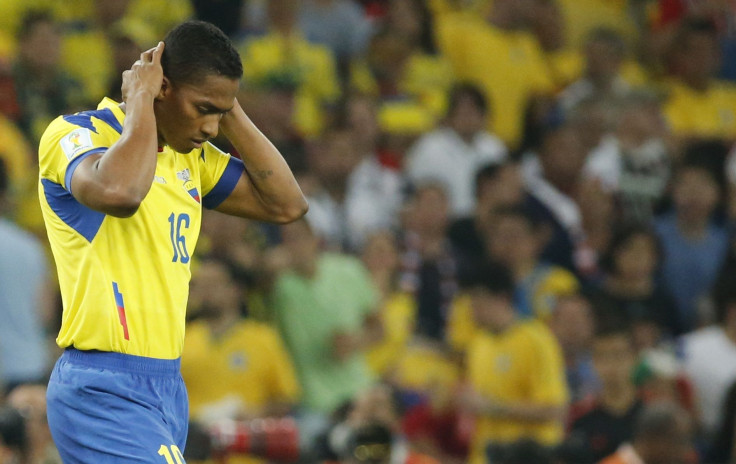 Manchester United winger, Antonio Valencia, is caught in the midst of a rather large scandal as he has been accused of sending nude and explicit pictures to women he met while playing for Old Trafford. The 29-year old Ecuadorian star who shined on the pitch during the World Cup and for the English Premier League is married to Zolla Meneses.
Valencia is accused of sending pictures of his naked body and private parts to Manchester native, Katy Latham, who works as a beautician, and also, a 20-year-old Ecuadorian international student studying in England. Latham told The Sun newspaper in England who first published the story, that Valencia would send her pictures of his "willy" and offered to fly the 24-year-old English beauty to Manchester United's road games and book her a room in the team hotel.
"When I looked him up and saw he has a wife and child I just thought he was a disgusting creep," she told The Sun. "I feel like all he wants is sex, nothing else. That's what he expects. And I don't want that.
"The first time he messaged me, he said, 'Hay amor' which means 'My Love' in Spanish. He said I was beautiful and kept asking me to send him pictures. His messages were all in Spanish because, despite living here eight years now, his English is rubbish.
"Some of his messages were dirty. He made it clear he wanted to see naked pictures of my private parts. We were just messaging and then, completely out of the blue, he sent me a picture of his willy!" Latham said.
"I couldn't believe it. He had a big match the next day. But that was the last thing on his mind. He sent me photos any time of the day. I've lost count of the number I've received and I haven't asked for them once. He would usually text, 'Hay amor', followed by a photo of his willy."
Valencia denies the allegations and says he never sent Latham any photos, in case there's any doubt in your mind to Latham's story, it was corroborated by an unnamed international student who knows nothing of Latham's existence. The student says she congratulated Valencia on Facebook after winning the Premier League title in 2013, and that she is a fan of Old Trafford.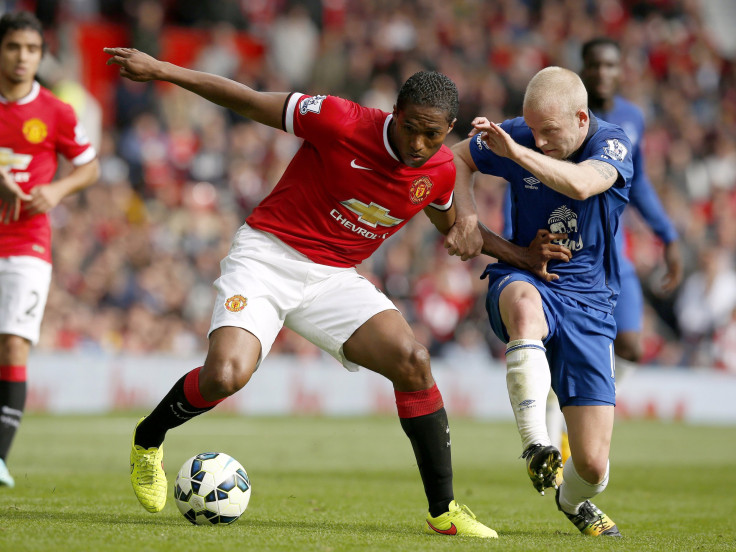 Immediately after the message on Facebook, Valencia began sending the student naked photos of himself and inviting her to rendezvous with him at random hotels in the area. He warned the student, "Don't come to my house because my wife is here. We will meet at a hotel."
When the student stopped responding to Valencia, she claims he sent her a picture of his willy and said, "Sorry this is the last of me, do you like it?"
"He's a real scumbag. When I first started messaging him and he replied, I thought it was pretty cool to be speaking to a footballer – especially as he's my favorite player. But he showed no concern whether he destroyed his family home or not." The unnamed Student told the media.
Manchester United representatives declined to comment when asked about the scandal, and neither Katy nor the student say they have ever met with Valencia in person. For now, there's not a whole lot that can be done to bring charges against Valencia, but his creepy ways have now been brought to light, as has his privates.
© 2023 Latin Times. All rights reserved. Do not reproduce without permission.