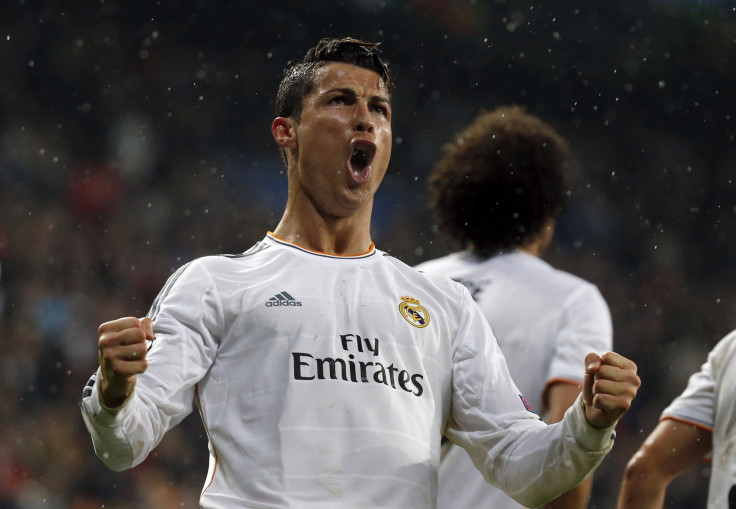 CR9? According to multiple reports Manchester United is serious about making a major push for Real Madrid's Cristiano Ronaldo and returning the former Old Trafford superstar to his Red number nine jersey he wore when he first came up with the club from 2003 to 2009.
Ronaldo's last stint with United was arguably the greatest in team history as they hoisted 8 different major trophies including three English Premier League titles and a UEFA Champions League title as well. United is coming off their worst EPL season in recent memory and are in the midst of a major personnel overhaul after hiring Louis Van Gaal to manage the team this summer.
Since Van Gaal's hire the team has spent over 250 million dollars on players like Angel Di Maria, Luke Shaw, Ander Herrera, Maros Rojo, Daley Blind and Radamel Falcao, while sending the likes of Tom Cleverly and Javier "Chicharito" Hernandez out on loan. Van Gaal has admitted he is not finished making moves as he attempts to return Old Trafford to its former glory.
Ronaldo has been very outspoken during this transfer window. He publicly lobbied for Real Madrid to keep star winger Angel Di Maria, and then when he was shipped out of town in favor of Chicharito, he voiced his displeasure saying, "if I was in charge, maybe I would not do things like that." Ronaldo's love and respect for his former Argentine teammate perhaps is greater than many believed it to be.
It's no secret that the reigning FIFA Ballon d'Or Winner owes a great deal of that trophy to Di Maria. Di Maria led La Liga in assists last year and a vast majority of those passes were to Ronaldo who led the league in goals. Di Maria's move to Manchester United now has Ronaldo interested in a homecoming with Old Trafford.
Ronaldo told the Daily Mail this week: "I love Manchester; everyone knows that – I have said it many times. Manchester is in my heart. I left many good friends there, the supporters are amazing and I wish I can come back one day.
"I am happy here in Real Madrid and have four more years, but in the future you never know because they treated me unbelievably there.
"I really did love being at Manchester United.
"Believe me they will be a good team again. I'm sure of it. It is a great club."
Ronaldo's public display of affection for Manchester United has caught the ear of Louis Van Gaal and the United brass who are now prepared to offer the 29 year-old Portuguese striker a record four year deal starting at $88 Million dollars, paying the star close to half a million dollars a week.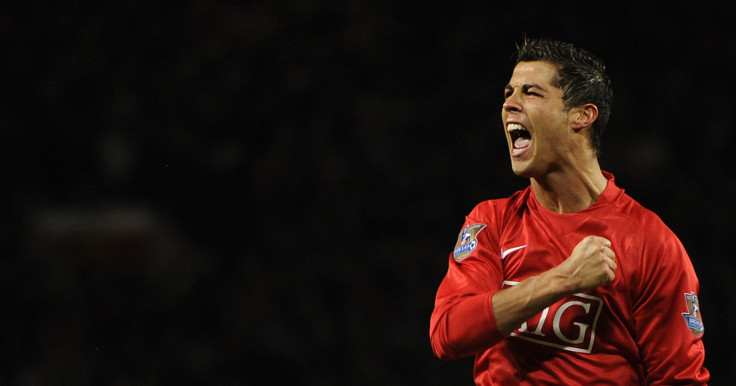 According to sources, Manchester United was ready to make a move for Ronaldo this summer, but believed that the fact they didn't make the UEFA Champions League would hinder their chances of signing the star. Adding to intrigue of the Ronaldo rumors is United's newest addition to the team, Radamel Falcao.
The Colombian striker Falcao was required on loan by Old Trafford in the final moments of the transfer deadline. United have stated publicly that they want to sign Falco permanently, but a potential Falcao for Ronaldo swap might be the most plausible come next summer.
Sports agent, Jorge Mendes, represents both Ronaldo and Falcao. Mendes would easily be able to facilitate a swap with Real Madrid for the star strikers. Madrid would love to pair Falcao with fellow Colombian James Rodriguez and United would love to have the greatest player in the world back in the Red Devils number nine jersey.
© 2023 Latin Times. All rights reserved. Do not reproduce without permission.