Authorities in Daytona Beach, Florida have launched a manhunt after a police officer was shot on Wednesday.
"A $100,000 reward is now available for anyone who can help authorities locate the man who shot one of our officers in the head earlier this evening," the Daytona Beach Police Department said in a tweet, which included an edited short video of the encounter.
A shooting incident happened on the 100 block of Kingston Avenue in Daytona Beach, Florida, around 8:50 p.m.
Police identified the suspect as Othal Wallace, 29. Furthermore, they described him as armed and dangerous. Hence, the anonymous police officer confronted the suspect.
The officer approached Wallace sitting in his gray 2016 Honda HRV and asked if he lived in the area, according to body camera footage provided by the Daytona Beach Police Department on Wednesday evening.
Wallace was seen jumping out of his car and asking, "What's going on?" while the officer attempted to calm him down and pushed him to return to his car.
A scuffle happened where the 29-year-old tried to push the officer away. The suspect said, "Come on now, come on now. Don't do this," while the officer put his hands on Wallace and attempted to get him to sit back down.
"As he was escorting him out of the car, at some point the suspect turns and shoots my officer one time in the head," Daytona Beach Police Chief Jakari Young said in a news conference per CNN.
The video was shaky because the witness shot it in the dark, but it showed a fight between the two officers before bystanders heard a single gunshot and the officer slumped to the ground.
The officer was discovered by his colleagues lying on the ground, suffering from a gunshot wound, minutes after he stopped responding to his radio, according to a post on Twitter from the Daytona Beach Police Department. Wallace had disappeared from the scene.
Later that day, local authorities released a photo of Wallace and images of his automobile, which had his CA license plate 7TNX532, and begged neighbors to come forward with any information that could lead to his arrest.
In the early hours of Thursday morning, the police chief updated on the officer's condition, confirming that various agencies are still working to apprehend Wallace.
"No change in the status of my hero who was shot in the line of duty last night," Young tweeted. "He's fighting while all of us are praying Folded hands The manhunt continues for the coward responsible for this..."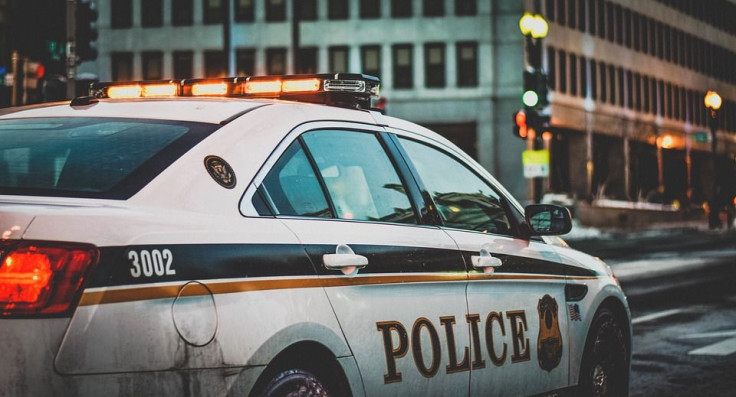 © 2023 Latin Times. All rights reserved. Do not reproduce without permission.