A luxurious Canadian couple dubbed the "Millennial Bonnie and Clyde" by some media outlets has finally fallen in Hungary, after a months-long international manhunt launched after a double shooting and homicide case.
The suspects, Yun "Lucy" Lu Li, 25, and her boyfriend Oliver Karafa, 28, are accused of opening fire on Tyler Pratt, 28, and his 26-year-old fiancé, who was pregnant at the time, on Feb 28, the New York Post reported. The shootout left Pratt dead and his partner severely injured.
The attack occurred inside the couple's home in the Canadian city of Hamilton. Pratt's fiancée was hospitalized following the shooting. She has since been released and is now recovering. However, she lost her baby to the incident due to her serious injuries, Pratt's mother, Jonni Yeomans, told the Daily Beast.
"We've gone through a devastating time," Yeomans said. "We've lost a grandbaby through it, as well as our son."
The killer couple has been touted as the "millennial Bonnie and Clyde" for fleeing to Eastern Europe after the shooting, evading arrest, and hopping from country to country before they were eventually tracked down by Hungarian authorities in Budapest on Saturday, June 12.
In eluding authorities, the couple reportedly made stops in several countries, including Slovakia and the Czech Republic, before arriving in Budapest, Hamilton Detective Jim Callender said.
The suspects were reportedly spotted by a group of bounty hunters in Terezvaros, the 6th District of Budapest, a popular region packed with nightclubs, restaurants, entertainment, and were finally ensnared by law enforcement on June 12. Canadian authorities were alerted a short time later, CBC reported.
"We've been working since the incident of the shooting, not only domestically with our partners with the RCMP (Royal Canadian Mounted Police), but internationally through Interpol and our police agencies over in Eastern Europe, specifically the Hungarian Active Search Team," Callender told the media on Monday, June 14.
Li is reportedly a social media influencer and the daughter of Winnie Liao, a well-known businesswoman in Toronto, according to the reports.
"We are deeply shocked, disturbed, and puzzled by Lucy's involvement in the unfortunate incident," her family said in a statement.
Karafa, originally from Slovakia, has reportedly been previously convicted in a drunk driving incident that killed a 24-year-old man. He was sentenced to five years in prison in 2014.
Li and Karafa have been charged with first-degree murder and attempted murder and are now facing extradition to Canada.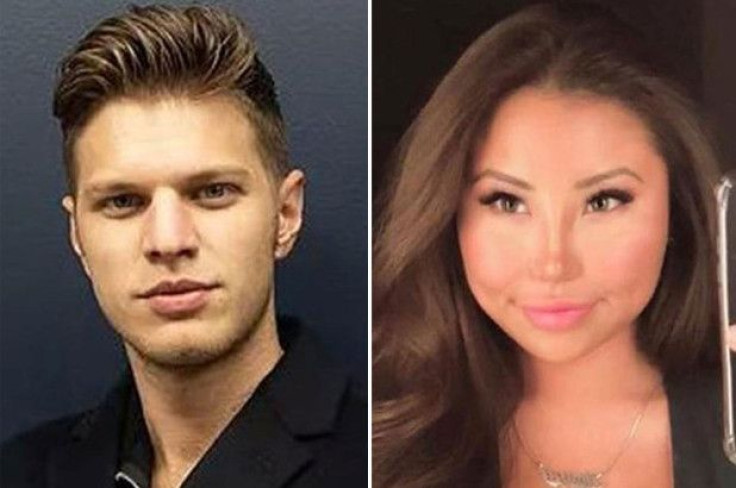 © 2023 Latin Times. All rights reserved. Do not reproduce without permission.