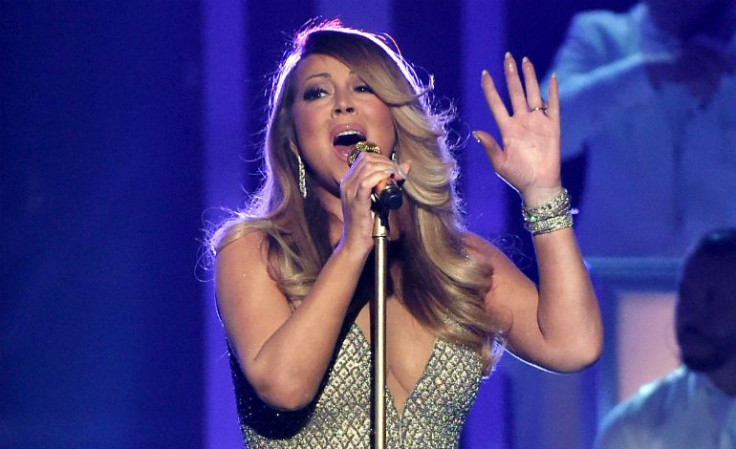 Mariah Carey fans rejoice as the powerhouse diva will soon be seen on all television sets ---and will probably be on replay--- during the holidays!
It seems as if the New York-based songstress of Venezuelan, African and Irish descent has gone from the recording studio to the small screen with the premiere of an upcoming Christmas TV movie. The film, which Carey not only stars in but also directs, is called "A Christmas Melody" ---nope, it's not called "All I Want For Christmas Is You."
According to the Hallmark Channel, the X-mas movie plot is the following:
"'A Christmas Melody' revolves around Kristin (Lacey Chabert), a beautiful, stylish divorcee who is a talented clothing designer and her young daughter. Kristin has just had to close her small Manhattan boutique to return to her Ohio home town and live in her parents' former home. It's an adjustment for Kristin and Emily – especially when she runs into her former high school rival Melissa (Mariah Carey). Melissa is president of the PTA and tries to make Kristen feel as unwelcome as possible. Kristen and Emily struggle to find their new normal with the help of the music teacher Danny (Brennan Elliott) and Kristin's Aunt Sarah (Kathy Najimy), the local coffee shop owner. With a little holiday magic and music, Kristin and Emily find that home is where the heart is."
"A Christmas Melody" will premiere at 8 p.m. ET on December 19 in the Hallmark Channel. We bet this movie and her exclusive MAC cosmetic line is all that Mariah's fans want for Christmas! Check out the trailer below.
© 2023 Latin Times. All rights reserved. Do not reproduce without permission.