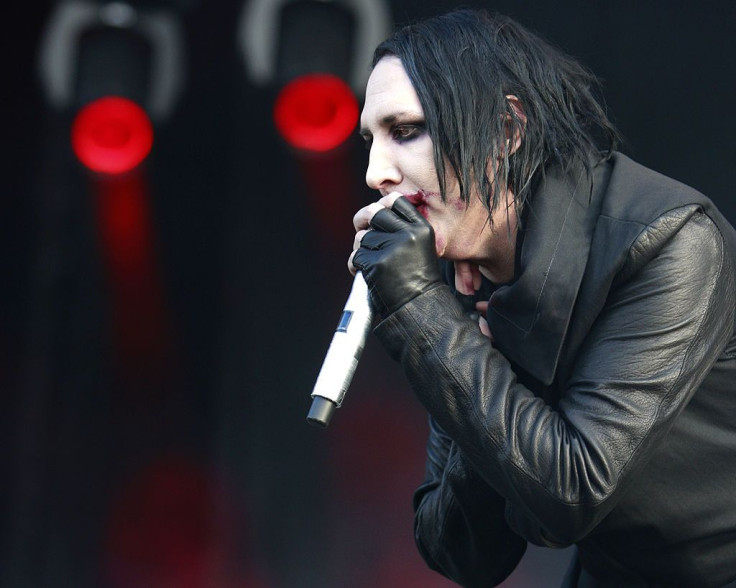 Marilyn Manson, an accused sexual abuser, was reported to have an obsession with all the women he dated. It was revealed Sunday, that he would allegedly lock them in a soundproof room, his old music studio turned into a punishment chamber in his West Hollywood apartment.
As part of a nine-month investigation, Rolling Stone unraveled all the details they discovered concerning Manson. They came across a space called 'Bad Girls' Room' during the course of their investigation. It is said to be the name of the room where he punished his girlfriends over "tiniest perceived transgressions."
According to Manson's former assistant Ashley Walters, suing him for sexual assault and battery, the "Beautiful People" singer "always" joked and boasted about the said room. Ryan Brown, another former assistant of the singer who worked with him for eight years, denied seeing women being kept in the "Bad Girls' Room," but he said that everybody knows it and acknowledges it as the "Bad Girls' Room."
Manson, 52, an American singer and songwriter, real name Brian Hugh Warner reportedly admitted the existence of the room. His ex-girlfriend Ashley Morgan Smithline, who has accused Manson of raping and abusing her during their two-year, unstable relationship, claimed she was one of the women forced to stay inside the room.
"At first, he made it sound cool," Smithline said. "Then, he made it sound very punitive. Even if I was screaming, no one would hear me." Revealing his sadistic side, she said, "First you fight, and he enjoys the struggle. I learned to not fight it because that was giving him what he wanted. I just went somewhere else in my head."
Meanwhile, one of his former girlfriends has described the apartment as a "black refrigerator." Another has called it a "meat locker." The house was not only about that room. The whole area was decorated with blood, swastikas and clipped photos from pornography magazines. Others who have seen the apartment also stated that there is a spray-painted message above Manson's bed that reads "AIDS." The decor is all-black. The musician threw temper tantrums if the temperature of his apartment wasn't kept below 65 degrees Fahrenheit.
Also, the "Game of Thrones" star Esmé Bianco claimed that the singer frequently abused her verbally, deprived her of food and sleep. She has alleged that Manson bit, cut, electrocuted and whipped her without her permission and raped her during their two years together. The actress also narrated a horrifying episode, where Manson wielded an ax and chased her around the apartment.
The Grammy nominee allegedly inflicted acts of abuse, mentally, physically and sexually which led his victims to go through depression, anxiety, panic attacks and PTSD.
Starting early this year, at least 15 women came forward with accusations against Manson, which he has denied. His attorney, Howard King said that Bianco's allegations "are provably false." He described the claims as "part of a coordinated attack by former partners," and told Rolling Stone that they have no further statement to add regarding this issue.