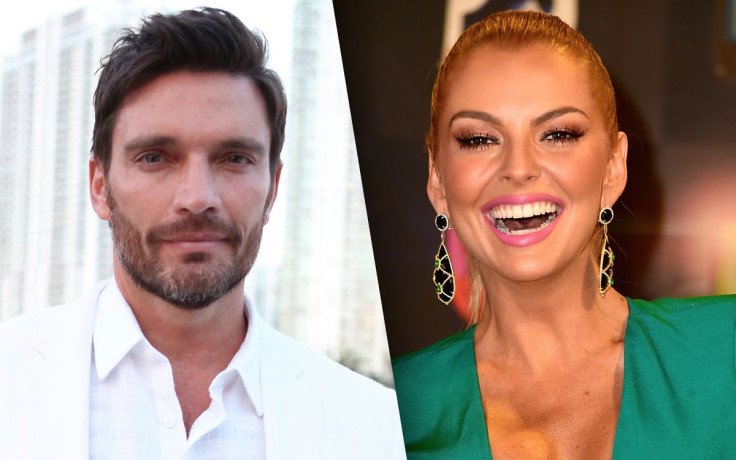 Following an intense legal battle that has played publicly between Marjorie de Sousa and Julián Gil, closure seems to be coming soon to the couple. The results of a DNA test between the telenovela heartthrob and his son Matías have been published and proved that Gil is in fact the father. The "Al Otro Lado Del Muro" actress took to Twitter to react to the news. "Finally an end is in sight to this nightmare that has been humiliating for my baby and me," she wrote. "We have the results of the DNA test that confirm what should've never been doubted."
Marjorie de Sousa's reaction comes after Julián Gil confirmed the news on his Twitter account. "At this moment my lawyer just called me to tell me that the judge just published the DNA result between Matías and I," he wrote. "Like I've said since day one, MATÍAS GREGORIO GIL, is my SON. Happy to end speculations. I LOVE YOU SON."
Both Marjorie de Sousa and Julián Gil seem to want to end their feud and reconnected at the lab, where their son Matías was to get a DNA test practiced to prove Gil is the father. "Yes, we talked for the first time in this process," Gil told "Ventaneando". "It was a short conversation where I approached her to start a better dialogue and God willing it'll happen. From my part I am completely in disposition for the baby above anything else for it to end."
Gil assured the show's cameras that he's sure Matías is his son. "I am sure that the baby, as I've always said, is mine," he added. "It's going to be positive, what else are we going to fight about? I will continue to fight to get quality time and that's all that's going to happen." The Televisa actor assured that the results would be made public, but he doesn't want to talk publicly about the issues anymore. "I don't want to talk about it," he said. "I think that everything I've had to say, I've said it. I think that other people need to give explanations now. I have nine months saying the same thing and they keep asking me and I have not much else to say."
In November of 2017, a judge granted the telenovela star to move forward with a DNA test to prove that he's Matías' father and continue his custody battle against Marjorie de Sousa. To be clear, Gil has expressed on numerous occasions that he doesn't doubt that the baby his biologically his, he just wants to reiterate and have it proven legally that he is. "I am very happy because basically what I've been asking and that he has, as the Mexican Constitution states, that he know what's his origin," Gil told the press outside the court (via Univision Entertainment).
"Fortunately the judge accepted all the evidence and now we would need to set a date for the text in the upcoming days," he added. "I imagine and I want to imagine that [Marjorie] is very happy because we are going to know how things are and justice starts working."
Hours after the good news, Julián took to Instagram to share a touching message accompanied by a photo of the actor holding his newborn son. "Let the world know that you are my son," the caption read. "Thank you to the Mexican justice for ruling in our favor to prove that you Matías Gil have my blood. We will soon have the DNA test as the judged asked to."
© 2023 Latin Times. All rights reserved. Do not reproduce without permission.