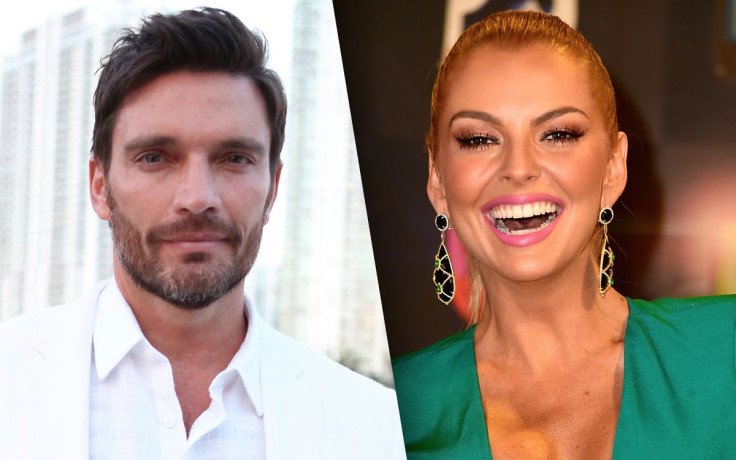 Julián Gil broke into tears this weekend after he was denied from spending time with his son Matías after Marjorie de Sousa and her team started an appeals process due to a technicality. The "Sueño de Amor" actor took to social media to air his frustration at the situation. "I was left waiting for you my son," he wrote. "I've had difficult days and once again today the misses is making fun of everyone and my son Matías after months of struggles to be able to be with my son and the judge that looks over the case and is in my favor giving me the right to share time with my Mati outside of the court."
Gil went on to give the reasons why Gil was blocked from spending time with the baby. "They not only appealed, they also filed for protection alleging I can't be with my son because according to the mother she can't detach herself from her son because she needs to breast feed him," he explained. "Somebody explain how she does it as she spends all week in Miami and the baby is in Mexico. It's easy giving interviews and saying, 'I will never separate my son of his father' and on the other side doing the impossible so he can't be with him. Is it too much to ask for 4 hours every 15 days? What is the mystery?"
Julián Gil finished off by writing: "Matías doesn't only need money, he also needs love from his father. He also doesn't need two nurses but if I have to hire 20, I will do that in order to be with him. I don't need to delete comments." Watch the video of the moment he broke into tears below!
Julián Gil had recently been given permission by the court system to spend time with his son and announced the news on social media. "Today, after months of defending the rights of my son, after being slandered, stepped on, pointed at, I thank God and the Mexican justice for this present in making justice," he wrote in an Instagram post. "I will be able to see my son outside of the court for 4 hours every 15 days and without supervision. As I've always said, I submit myself to evidence and I hope that this time, Marjorie de Sousa follows through with what she said on various occasions: 'I will never oppose my son to share time with his father.' I hope that they don't appeal the decision of spending time with my son."
As the court decision was in favor of Gil, Alma Pellón, De Sousa's lawyer, told "Al Rojo Vivo" they were petitioning to open an investigation about possible ties Julián has with money laundering. "We have solicited authorities to investigate in the necessary consulates," she said. "We can't say for sure, there have been publications from other countries like Argentina and we are interested to know for the security of Marjorie and their son Matías, who is of utmost importance, if there's any truth to the accusations of money laundering."
© 2023 Latin Times. All rights reserved. Do not reproduce without permission.