A 35-year-old woman who had been teaching math at a school in Darlington, County Durham, United Kingdom was arrested after her husband revealed her crime. Aimee Jones reportedly took advantage of a teenage student studying at her school. For over a year she had an 'affair' with the minor which involved sexual abuse. Teesside Crown Court sentenced the defendant after she admitted to the allegations against her.
Jones is believed to have taken interest in the teenager who she taught at the unnamed school. Revealing to the teenager that she was bi-sexual, the woman told her that she was attracted to the minor. The student was 15-years-old when she was approached by her teacher. The two continued to have their 'affair' for 15-months.
The court was informed that during the 15-month span, the two performed acts of sexual nature once the victim turned 16, Daily Mail reported. In the UK 16 is the age of consent however, it is still illegal for a person in a position of power to be sexually involved with a teenager.
Prosecutor, Jon Harley, told the court that Jones and the victim would meet at a park and go on walks while holding hands. The two embraced and kissed on multiple occasions. They used to have their illegal rendezvous in the back of the teacher's vehicle. On one such meeting, the two removed their clothing and were naked from the waist up. Jones inappropriately touched the teenager during these interactions.
The court heard that Jones was aware of the risky nature of her actions. In multiple texts messages exchanged with the teen, the woman expressed that what she was doing was wrong.
Things got further complicated when Jones' husband, with who she has a young son, suspected an affair. Upon being pressured by her husband, the woman told him that she was having an affair with a fictitious female teaching assistant at the school. The couple lived together till the husband discovered that his wife had been involved with her student.
Upon making the discovery he reported Jones to the police leading to her arrest. Before being arrested, the teacher sent messages to the victim telling her to tell the truth to the police, Daily Star reported.
The teenager's family told the court that the victim initially did not see what was wrong. However, she eventually understood the crime that she had been the victim of.
Admitting to the charges against her, Jones expressed 'genuine remorse' the judge noted. For four charges the former teacher was sentenced to eight months in prison. She will no longer be able to teach but is not serving a sexual harm prevention order.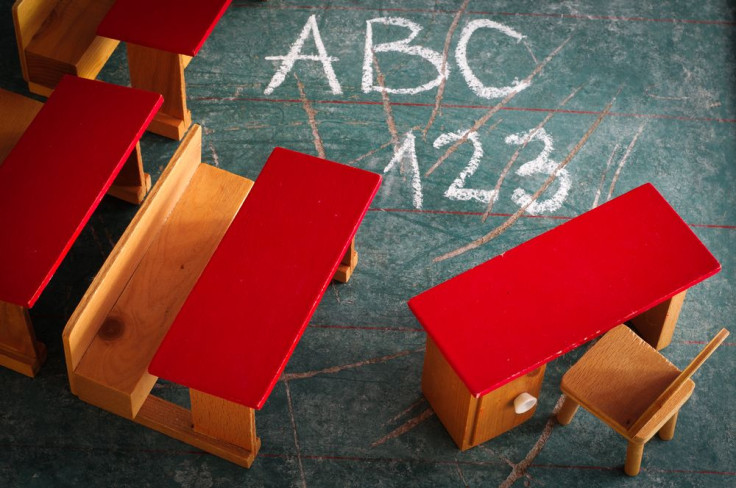 © 2023 Latin Times. All rights reserved. Do not reproduce without permission.