The majority of the charges filed against the Doral teacher, who had sex with a teenage student, were dropped by the Attorney General's Office of Miami-Dade. The 15-year-old student categorically denied all the accusations of being raped by the teacher. The accused refused to inform the police of the identity of her unborn child's father.
The state of Florida has only filed one charge of unlawfully soliciting or engaging in sexual conduct against the 41-year-old teacher Heiry Clavi, on Nov. 9, Tuesday. When the incident came to light, the educator had been charged with eight criminal charges. According to court documents, the state of Florida dropped a serious charge of lewd and lecherous battery.
A teen student of John I. Smith K-8 Center reportedly had been showing his friends a video of him being intimate with an adult woman. This led to the initiation of the investigation in the month of March. Later in October, Calvi was taken into custody, as stated by the Miami Herald.
During the first phase of the investigation, the teenager stated that Calvi was only his teacher. He denied having any physical relationship with her. However soon, after the police went through the texts between him and Calvi, and pushed the teenager to admit the truth about them having physical relations. Text messages and inappropriate pictures of the accused were found on the teen's phone.
Accepting that the two had been intimate, the teenager claimed that the teacher had now 'raped' him.
The dropped charges at her arraignment mean that Calvi will not be registered as a sex offender and it also means that she will face a decreased prison sentence. She could still face up to 15 years, as she has committed a second-degree felony as stated by Local10.
According to the details made available from the State Attorney's Office, the decision of dropping charges against Calvi was taken only after having a talk with the teenager.
Calvi's defense lawyer, Orlando Rodriguez previously said that the accusations brought up against the accused were baseless and just middle-school rumors. He also went on to state that it is very important to let the judicial process take place before a trial takes place in the media. Within 30 days a status hearing is scheduled to take place.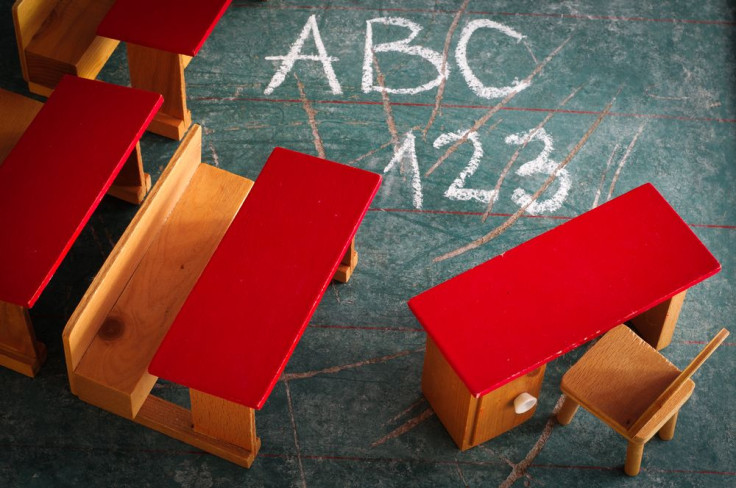 © 2023 Latin Times. All rights reserved. Do not reproduce without permission.