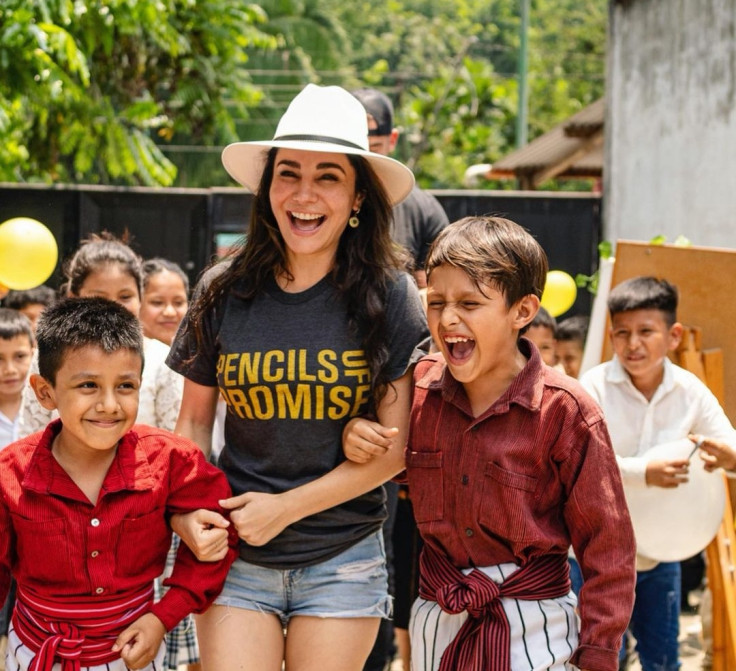 Actress Martha Higareda shared on social networks the altruistic work she did in a poor community of San Juan La Laguna, Sololá.
In the midst of the controversy over whether Martha Higareda's extraordinary stories were true or not, the famous Mexican actress was once again the talk of the town when she shared on social networks, since May 29, a series of photographs and videos where she was seen in a low-income community in Guatemala.
In the last few days, both Martha Higareda and her husband Lewis Howes shared on social networks part of their time with children and teachers at a school in San Juan La Laguna, Sololá, Guatemala, as well as some images of their followers who recognized them during their walk through the community.
While the couple was grateful for the country's warm welcome, social networks were not kind to Martha and Howes, despite the fact that the businessman has already visited the country several times as an ambassador for the organization. Higareda and Howes attended the Cantón Chicutzám, Chicacao and Suchitepéquez school.
"Thank you for taking the time to visit Guatemala and these children, I hope you come back soon", "Start with your country first of all and stop being a lamp in the street and darkness in your house, because in Mexico there are many needs and necessities as well", "Martha what a beautiful smile", "Many people with a lot of money and do not help anyone, they donate to foundations", "You better help your country", "In Mexico there are many needs", are some of the comments.
© 2023 Latin Times. All rights reserved. Do not reproduce without permission.