Donald Trump's estranged niece Mary has gone all out as far as dropping uncomfortable truths about the former US President in her explosive new read, "The Reckoning" is concerned.
In her upcoming tell-all memoir, Mary Trump expresses that her uncle is "the symptom of a disease that has existed in the body politic from this country's inception, which has now been metastasized", The Guardian reported. The 56-year-old author further enthused how it was next to impossible to grow up white in America and not be racist.
Mary had no qualms in admitting that she was clearly not a fan of Trump, and never loved her uncle. She also added a stark warning in the book, citing how dark times lay ahead of America with increasing levels of rage and hatred on the one side to increasing levels of helplessness, stress, and despair on the other.
According to the Irish Times, Mary alleged that Trump was truly "afraid" and anxious after recovering from a rather severe bout of COVID-19 infection. The author revealed that he put on a display of being brave, but it was obvious that he harbored a great deal of fear about the viral illness.
Mary revealed that while Trump was in fear, he would never acknowledge those feelings to anyone, including himself as the very thought of admitting vulnerability was something the powerful politician could never come to terms with. This was largely because the consequences of admitting vulnerability seemed more frightening to him than being honest.
Her previous bombshell read, "Too Much and Never Enough" was an instant bestseller that sold nearly a million copies on its first day of launch. The only member of the Trump family to publish a Donald Trump biography, Mary has been a staunch Joe Biden loyalist and has used her voice to support Biden's presidential election 2020.
In the book, Mary averred Trump's "high-functioning sociopath" father Fred often demeaned those who displayed weakness, which grew into the former president, who turned into a bully and narcissist to escape the wrath that was often meted out to Trump's older brother Freddie. She attributed his chronic lying patterns to being raised in a dysfunctional family, while highlighting the coldness of her "sociopath" grandfather.
The author's yearning for anonymity often pushed her to conceal her last name, and never really admitted to anyone that she was a member of the Trump family, long before Donald Trump enjoyed enviable success in politics.
Mary Trump's new book will hit the stands on Aug. 17.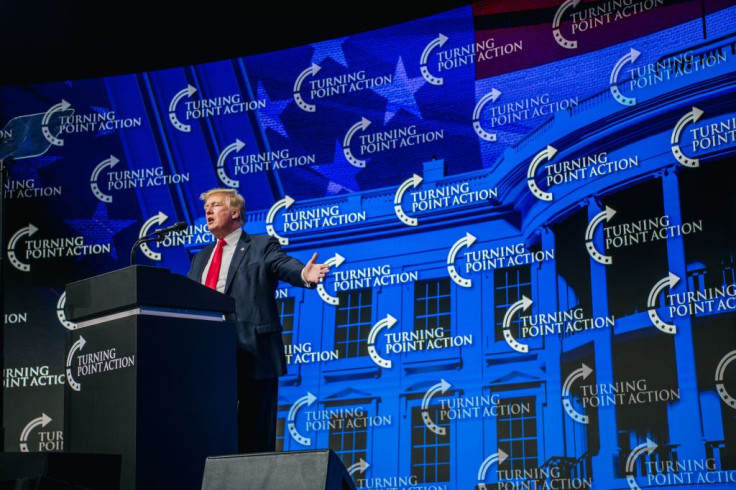 © 2023 Latin Times. All rights reserved. Do not reproduce without permission.