Former President Donald Trump might have locked horns with Facebook in recent times, but as a user of the social networking site he tested many parts of it, said author Cecilia Kang.
Kang, co-author of the new book, "An Ugly Truth: Inside Facebook's Battle for Domination," said that the former President tested Facebook's business model and culture. According to her, it gave priority to user engagement and growth over limits on potentially harmful speech.
The author told Yahoo Finance that once Trump came and controversies emerged, and lots of problems and scandals popped up, Facebook CEO Mark Zuckerberg took greater control.
Facebook's challenges go back to the 2016 presidential campaign when Trump's incendiary rhetoric and Russian election interference made the tech company deal with the consequences of content posted on the social networking site.
In 2018, it was revealed that data firm Cambridge Analytica had collected data from Facebook users to assemble profiles of voters. That was one of the scandals. The list also includes a protest and ad boycott in June last year over Facebook's decision to leave a post by Trump after George Floyd's murder.
The Trump era reportedly turned out to be a trying period that affected ties between Facebook COO Sheryl Sandberg and Zuckerberg, Kang said.
Kang noticed that Sandberg, who was the counterbalance to some of Zuckerberg's sort of impulses and his personality, did not push back much once the CEO took hold of more control. The author claimed that Zuckerberg had lost also some faith in her as well, and that he was really furious that the company's reputation was deteriorating during the Trump period.
Facebook's relationship with Trump finally came to an end soon after the Jan. 6 Capitol riot as the platform chose to ban him.
Earlier this month, Trump announced that he will take legal action against social media giants, including Facebook, reported Fox News.
Trump said that there is no better evidence that big tech is out of control than the fact that they banned the sitting president of the US. He felt that if the tech companies could treat him like this way, then could do it to anyone.
He was banned from social media platforms over his false claims that the presidential election was stolen. It was alleged that he contributed to the violence that happened at the Capitol earlier this year.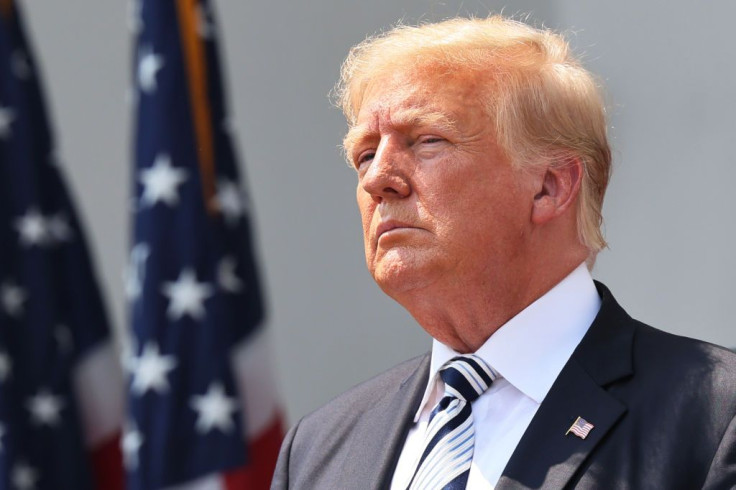 © 2023 Latin Times. All rights reserved. Do not reproduce without permission.