Former President Donald Trump on Wednesday said that he will sue Twitter, Facebook and Google over alleged censorship. The three tech giants had banned him after the Jan. 6 attack on the Capitol by his supporters.
Trump will be the lead plaintiff with him claiming that he's been censored by the companies, reported Fox News. "In conjunction with the America First Policy Institute, I'm filing, as the lead class-action representative, a major class-action lawsuit against the big tech giants, including Facebook, Google and Twitter, as well as their CEOs," Trump said.
"There is no better evidence that big tech is out of control than the fact that they banned the sitting president of the United States earlier this year. If they can do it to me they can do it to anyone," he added.
Google, Facebook and Twitter banned Trump over his false claims that the presidential election was stolen. It was alleged that he contributed to the violence that took place at the Capitol on Jan. 6.
"After close review of recent Tweets from the @realDonaldTrump account and the context around them – specifically how they are being received and interpreted on and off Twitter – we have permanently suspended the account due to the risk of further incitement of violence," Twitter wrote in a blog post about its decision.
The lawsuit will be filed in the Southern District of Florida, seeking "injunctive relief" against "shameful censorship of the American people," said Trump. There were three separate complaints filed in Miami federal court under Trump's name on Wednesday.
"While the social media companies are officially private entities, in recent years they have ceased to be private with the enactment and their historical use of Section 230, which profoundly protects them from liability," Trump said.
"It is in effect a massive government subsidy, these companies have been co-opted, coerced and weaponized by government actors to become the enforcers of illegal, unconstitutional censorship."
He called social media companies "the de facto censorship arm of the US government." He said that "this was especially clear during the pandemic," citing policies against contradicting health experts. He also claimed that those companies suppressed information related to the connection between the origin of coronavirus and the Wuhan Institute of Virology.
Meanwhile, Andrew Schwartzman, senior counselor at the Benton Institute for Broadband and Society, said that the public and private sectors collaborating, does not make them instruments of the government, according to CNN. "Everything in these complaints is preposterous, which should not come as a surprise given Trump's affinity for filing frivolous lawsuits," he added.
"The fact that platforms talk to the government, and even cooperate on taking down speakers who violate the law or threaten national security does not make them instruments of the state," Schwartzman said.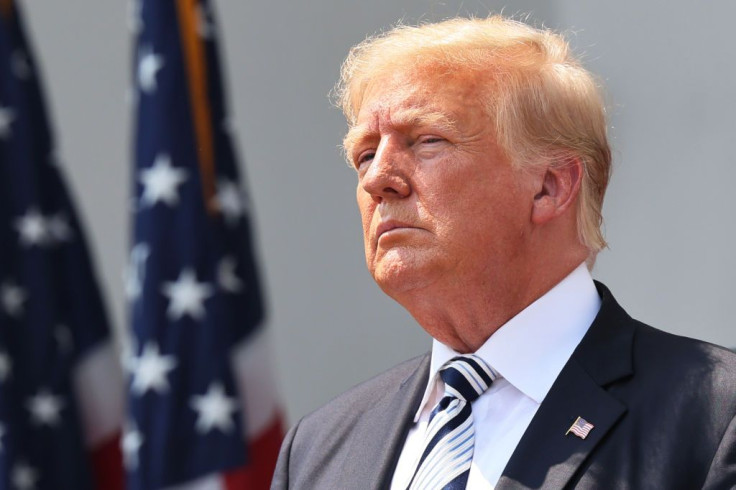 © 2023 Latin Times. All rights reserved. Do not reproduce without permission.