After a kissing scandal, Matt Hancock has left his wife of 15 years and resigned from his job of Britain's Health Secretary.
Images and video showed Hancock kissing Gina Coladangelo last month. He was also facing pressure to resign over the breaking of social-distancing rules amid the pandemic.
Martha Hancock, a 44-year-old osteopath, was not aware the affair until her husband told her their marriage had come to an end, reported The Sunday Times.
Hancock handed a letter of resignation to British Prime Minister Boris Johnson where he said that the Government "owe it to people who have sacrificed so much in this pandemic to be honest when we have let them down."
The ex-Health Secretary wrote in his letter, "The last thing I would want is for my private life to distract attention from the single-minded focus that is leading us out of this crisis." Hancock, who has two sons and a daughter, also apologized to his family and loved ones for putting them through this. "I also need (to) be with my children at this time," he wrote.
He also tweeted a video talking about his resignation.
Just weeks before reports of the affair emerged, Hancock was spotted having lunch with Martha in London. They were seen waiting for a taxi after eating at Exmouth market in the city, reported Daily Mail.
They were last seen as a couple in public at the England vs Scotland Euro 2020 match at Wembley a week ago.
Earlier this year, Hancock was seen playing rugby in a park with his sons. Martha and Hancock have known each other for long. They reportedly met when they were studying at Oxford University. Both are dyslexic and the condition apparently helped them connect with each other.
Coladangelo is also reportedly quitting from her position on the board of the Department of Health. Meanwhile, Hancock will be replaced by former chancellor and home secretary Sajid Javid.
"Honored to have been asked to serve as Secretary of State for Health and Social Care at this critical time. I look forward to contributing to our fight against the pandemic, and serving my country from the Cabinet once again," tweeted Javid.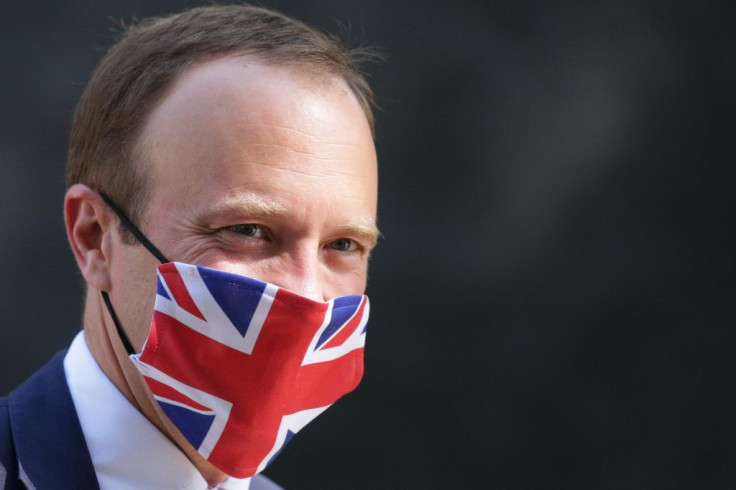 © 2023 Latin Times. All rights reserved. Do not reproduce without permission.