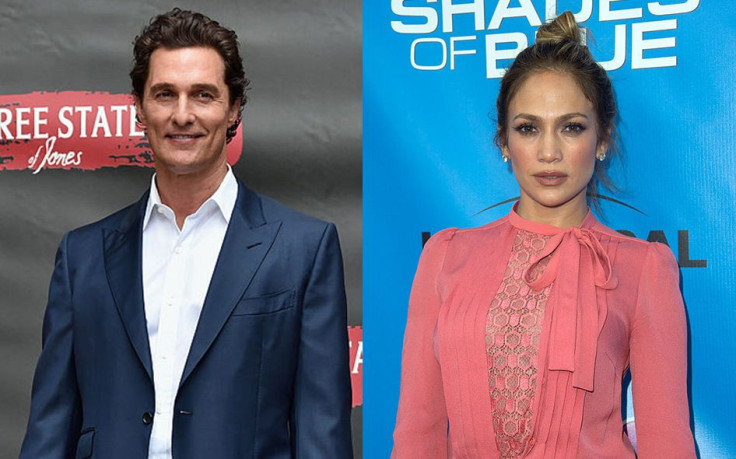 Academy Award-winning actor Matthew McConaughey played a game of "name association" in an interview for People magazine, where he talked about some of his former female co-stars, what he liked about them and who he had a crush on.
McConaughey said Sandra Bullock could run her own country and described Jodi Foster as deliberate, but when it came to Jennifer Lopez he had so many good things to say. "Ah! Quad-threat; she knew all the beats and had it down," he explained. "She was very, wonderfully kind–a hard worker too; very, very hard worker. Lopez shows up she goes to work," he insisted.
Then the actor went on to ask the interviewer if he had ever seen a bad shot of Lopez? McConaughey explained that JLo is very conscious and "knows where it is" so there are no bad angles. "I really like that about her," he said.
Watch the full video here.
Surely, Lopez will appreciate the comments and more so because they come from a man, as the singer recently shared her views on Hollywood sexism and said it is shocking how much more men can get away with. "I've always been fascinated by how much more well behaved we have to be than men," she said. "I got a moniker of being 'the diva,' which I never felt I deserved — which I don't deserve — because I've always been a hard worker, on time, doing what I'm supposed to do."
The singer also shared how fascinating it was to see a man arrive late to the set or being "belligerent to a crew" and nothing happened. But when she was 15 minutes late to something, she was "berated." Lopez said she also feels very strongly about how some things are still a no-no for women in Hollywood. "We're not allowed to have certain opinions or even be passionate about something, or they'll be like, 'God, she's really difficult.' It's like, "Am I? Am I difficult because I care?"
© 2023 Latin Times. All rights reserved. Do not reproduce without permission.