"Friends" star Matthew Perry has been criticized on social media since announcing the arrival of merchandise linked to the COVID-19 vaccine.
Perry shared a picture on social media of himself wearing a shirt with the Chandler Bing-inspired question "Could I be any more vaccinated?" written on it.
The "Friends" actor, along with the photo, wrote: "Could I BE Any More Vaccinated? Get your shot and then get your shirt. Shop the entire collection at http://represent.com/matthewperry Only available for a limited time."
Fans accused Perry of casually comparing the reunion to vaccines during the coronavirus pandemic, which has resulted in more than 167 million cases and 3.4 million deaths worldwide.
"Making money from a t-shirt relating to vaccines is in bad taste. Could I BE any more annoyed," wrote one user.
"Just propaganda machines for life, huh? That's all celebs are anymore," another user observed.
Another said simply, "I love you but this t-shirt is not it haha."
Others veered away at Perry's marketing efforts on Instagram. His post was "liked" by his "Friends" castmate Jennifer Aniston — saying, "they are monetizing their sudden rise in popularity because of the reunion. Just capitalism at work here, nothing new." And another simply asked, "Why would I give a multi-millionaire even more money?"
A spokeswoman for HBO Max declined to comment, referring The Post to Perry's publicist, who did not respond to a request for a response right away.
Perry's Represent.com online store offers the limited-edition, unisex tailored shirt for $26.99, with the description encouraging vaccinated fans: "Now back out into the world!! ....or sit at home and binge-watch Friends once more! :)"
Perry launched the line of merchandise last week, PageSix said. The stock includes sweatshirts and products for kids and pets, ranging from $14.99 to $199. The newly opened shop debuted alongside a preview for HBO Max's "Friends: The Reunion" special, which will air on Thursday, May 27.
Perry, Aniston, Courteney Cox, Lisa Kudrow, Matt LeBlanc, and David Schwimmer will reunite in the special, along with other guests, for a fun-filled — and possibly tear-filled — get-together on the restored set of Monica and Rachel's purple-walled New York City apartment.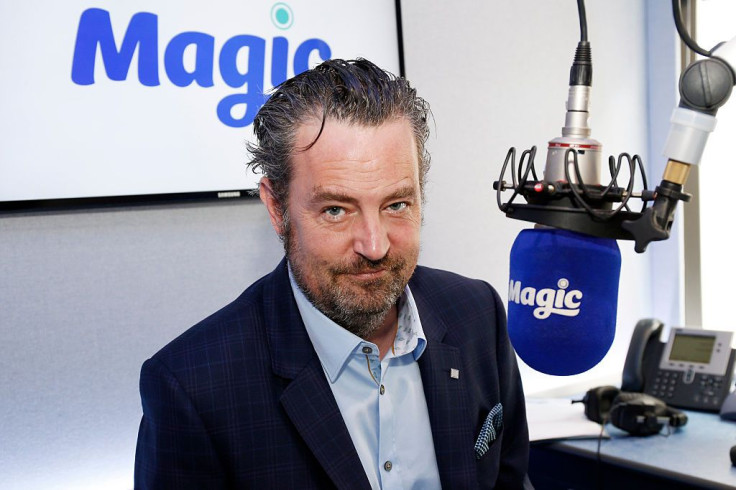 © 2023 Latin Times. All rights reserved. Do not reproduce without permission.