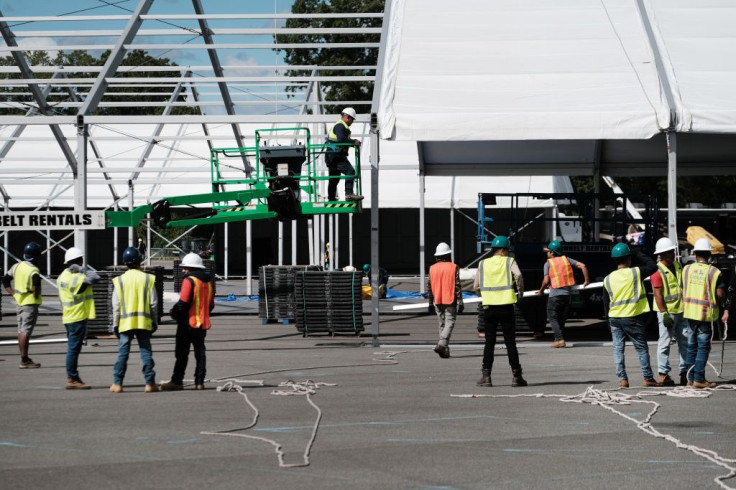 Mayor Eric Adams admitted Friday that his administration has accepted far fewer immigrants than expected at its controversial tent camp on Randalls Island saying it's actually a sign of success. The facility, which cost city taxpayers at least $650,000 to be built, has welcomed less than a dozen immigrants since it was launched Wednesday. Apparently, five migrants who went through the intake tent were seen on Wednesday and Thursday.
Moreover, New York Daily News reported that last week, President Joe Biden acted on Mayor Adams' request to implement a revised policy that allows the feds to expel Venezuelan immigrants, who make up a large chunk of the new arrivals, to Mexico unless they have a sponsor in the U.S. who can financially vouch for them as they work through the asylum process.
After months of an increase in 10 busloads of asylum petitioners arriving in New York every day, only a couple of buses have arrived per day this week following the new visa policy.
Adams ordered the three giant white tents pitched last month a day before warning that the overflow of migrants officially was more than 21,000 people as of Wednesday, and could reach 75,000. The tent complex was originally built at the Orchard Beach parking lot in The Bronx but was moved before construction was complete due to heavy rains that flooded the site. The Orchard Beach site, which was being constructed to accommodate 1,000 people, was anticipated to cost $15 million a month to operate.
Zach Iscol, the city's Emergency Management Commissioner, disclosed a partial price tag for the project on Tuesday. He said it cost about $325,000 to demobilize from Orchard Beach and another $325,000 to set up the facility. He added that they are still analyzing the rest of the costs. They don't know how many people the facility will be caring for and a lot of the costs are variable, New York Post reported.
The tent city has come under fire from some homeless New Yorkers for its plush conveniences, which include a lounge with couches, flat-screen TVs, Xbox video game consoles, ping pong, foosball tables, and popcorn machines.
Meanwhile, a mayoral spokesperson said that the goal was always to stem the flow of buses that politicians were sending without notice or coordination. This is to build a place where the government can help people get to their final desired destination with care and dignity. The spokesperson also said that the goal was never to fill an entire humanitarian emergency response and relief center, or multiple camps.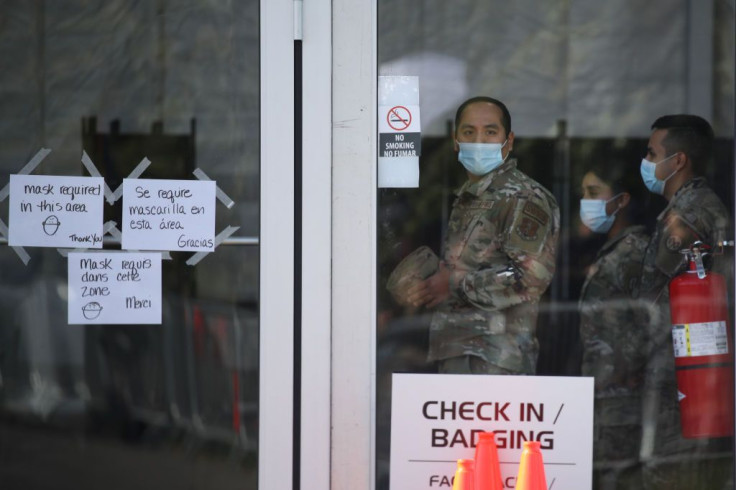 © 2023 Latin Times. All rights reserved. Do not reproduce without permission.