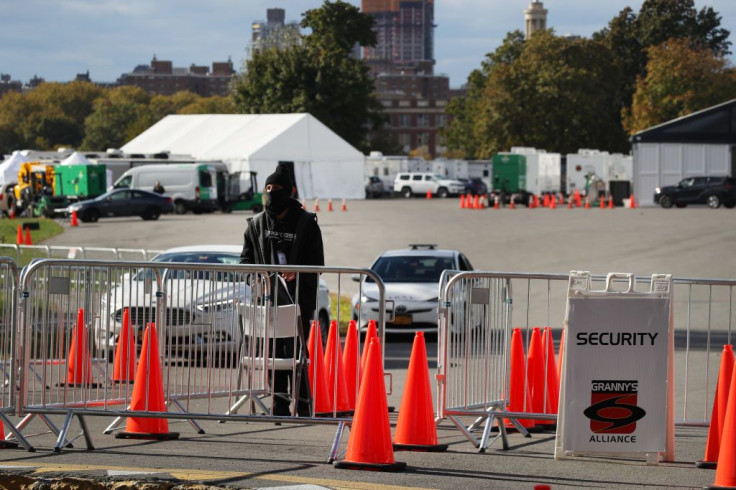 A complex of huge tents built on Randall's Island opened Wednesday. This facility is New York City's latest short-term shelter for the increasing number of migrants bused into the city by southern border states. The humanitarian relief center is intended to be a quick stop for single, adult men. Many of them came from Venezuela and there are more migrants arriving multiple times per week on buses predominantly from Texas.
The tents contain cots for up to 500 people, laundry facilities, a dining hall, and phones for people to make international calls. The facility will house single men for a period of days while deciding the next steps, while families and children stay in a hotel.
Emergency Management Commissioner Zach Iscol said a different type of operation that gives time and space to welcome people is needed, AP News reported. He added that the facilities should be able provide migrants with a warm meal, shower, and a place to sleep, to understand their medical conditions. Iscol remarked they should be able to work with them to identify what their next step would be.
The white, plastic-walled tents also offer a space where migrants can meet with caseworkers and determine their next steps. It also has a recreational room with televisions, video games, and board games. They are heated overnight as autumn temperatures can drop into the 40s and 30s. In the sleeping area, there are green cots, each with a pillow. Some of the cots have sheets and a blanket, and some towels. NYC will be able to double the sleeping capacity of the tents if needed, ABC News reported.
New York Daily News reported that as of Sunday, more than 20,500 South and Central American immigrants had cycled through the city shelter system. They arrived in New York from the U.S. southern border states, where they traveled from Mexico hoping to apply for asylum. Some of them have been sent on buses chartered by Republican Texas Gov. Greg Abbott as part of a political strategy aimed at criticizing President Biden's border policies.
The Eric Adams administration's Randall's Island facility is supposed to ease the burden on NYC's shelter scheme, which hit a record number of people this month due to the migrant influx.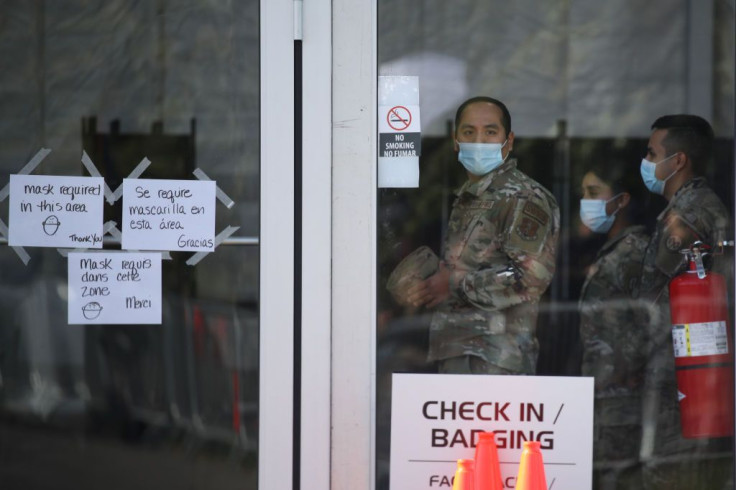 © 2023 Latin Times. All rights reserved. Do not reproduce without permission.