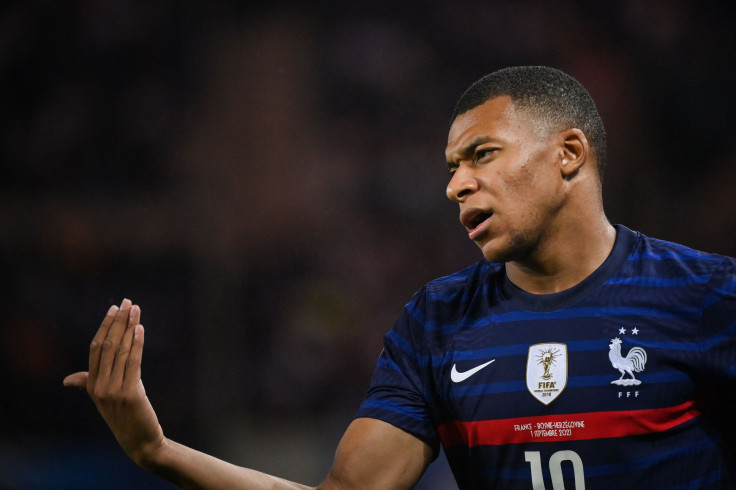 Kylian Mbappe said that he will never get over the disappointment of losing the World Cup final against Argentina in Qatar this year.
Kylian Mbappe, who scored a hat-trick for France in the World Cup final against Argentina in Qatar, said that he will never get over the disappointment of losing the World Cup final which the South Americans won in a penalty shootout, Vanguard reported.
"I think I'm never going to get over it," Mbappe said.
Mbappe said he had been through some "difficult times" since the defeat. However, he showed few signs of the setback in Qatar as he won and converted a 96th-minute penalty to give PSG a last-gasp 2-1 win against Strasbourg on Ligue 1's resumption following the World Cup break.
"As I said to my teammates, there is no reason why the club should pay the price for the failure of the national team, they are two very different situations," Mbappe said.
"It does me good to come back with a win and to have a link with the club, the supporters, and my teammates."
Mbappe added that he bears no bitterness over the way Argentina celebrated and won't let the defeat hold him back with Paris Saint-Germain.
Meanwhile, Argentina goalkeeper Emiliano Martinez had carried a doll with Mbappé's face on it while standing alongside teammate Lionel Messi as Argentina paraded the trophy back home. Martinez, who also won the Golden Glove award for best goalkeeper, was filmed mocking Mbappé in the team dressing room after the game.
"Those celebrations aren't my problem. You shouldn't waste energy on such futile things," Mbappé said after PSG's win against Strasbourg on Wednesday, Dec. 28. "The most important thing is to give my best for the club."
"I don't think [the defeat] will ever really be swallowed. But as I told my [PSG] coach and teammates, there's no reason that my club pays the price for a failure with the national team," Mbappé said. "It was a complicated time. … [But] PSG isn't responsible for our defeat. I tried to come back with the best energy possible, being as positive as possible."
He added that he is looking forward to playing with Messi again.
"We'll wait for Leo to come back so that we can start winning games [together] again and score goals," he said.
© 2023 Latin Times. All rights reserved. Do not reproduce without permission.