McDonald's Corp had been charged with a lawsuit by former franchise owners for prolonged racial discrimination over the years. Former associates claimed that McDonald's strategically offered non-profitable restaurant locations and repeatedly denied growth opportunities to their Black franchisees. The complaint also stressed how the popular fast-food brand went back on its commitment to promote diversity and Black entrepreneurship.
Some of the accusations levied on the fast-food giant include pushing Black franchise owners to 'depressed, crime-ridden neighborhoods and pushing them toward failure'.
"It's systematic placement in substandard locations because they're Black," said Jim Ferraro, the plaintiffs' lawyer in a telephonic interview. "Revenue at McDonald's is governed by one thing only: location," added Ferraro. The plaintiffs are being produced in the Chicago federal court just weeks after McD announced the revamp of its corporate values.
It has been further added in the lawsuit that, McDonald's reportedly "saddled the plaintiffs under its standard 20-year franchise agreements with stores requiring high security and insurance costs, and whose $2 million average annual sales from 2011 to 2016 were $700,000 below the nationwide norm" owing to which, bankruptcy was inevitable.
The controversy unfolds at a rather tricky timing: just as the food giant's Chief Executive Chris Kempczinski recently stressed the importance of diversity and the need for it to be included in every area of the business.
On the other hand, Kempczinski maintained that the allegations were baseless; arguing that the firm had "created more millionaires within the Black community than probably any other corporation on the planet, but there's still work to do."
But, Ferraro slammed Kempczinski's claims citing data that indicates a steep decline of Black franchisees –From 377 to 186 since the year 1998.
Furthermore, statistics indicate that over 90% of McDonald's 14,400 U.S. restaurants were run by approximately 1,600 franchisees.
The company reportedly updated its corporate values before slapping a lawsuit against ousted Chief Executive Steve Easterbrook who faces charges for sexual misconduct within the organization. Easterbrook however thumbed his nose at the lawsuit and labeled it "meritless."
McDonald's Corporation however released a statement, refuting the aforementioned claims: "These allegations fly in the face of everything we stand for as an organization and as a partner to communities and small business owners around the world. Not only do we categorically deny the allegations that these franchisees were unable to succeed because of any form of discrimination by McDonald's, we are confident that the facts will show how committed we are to the diversity and equal opportunity of the McDonald's System, including across our franchisees, suppliers and employees."
The company further maintained that It is highly inaccurate to suggest that McDonald's limits opportunities for Black franchisees to operate in certain communities. McDonald's does not place franchisees into franchises; while McDonald's may recommend locations, franchisees ultimately select the locations they wish to purchase.
o In fact, the former franchisees who have initiated this litigation operated restaurants in a wide variety of communities throughout the country, a fact that undermines the allegations in their complaint.
o The overwhelming majority of business transactions involve a sale directly between franchisees.
o Sales and performance data is available for all franchisees to perform due diligence before deciding to move forward with a transaction.
o McDonald's has sold high-performing company-owned restaurants to various communities to Black franchisees
· It is also highly inaccurate to suggest that McDonald's evaluates Black franchisees differently than other franchisees or offers Black franchisees different financial terms than other franchisees. The evidence will show that those allegations are categorically false.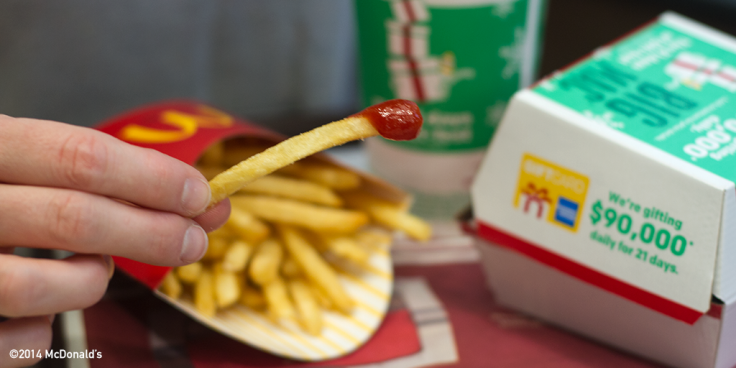 © 2023 Latin Times. All rights reserved. Do not reproduce without permission.