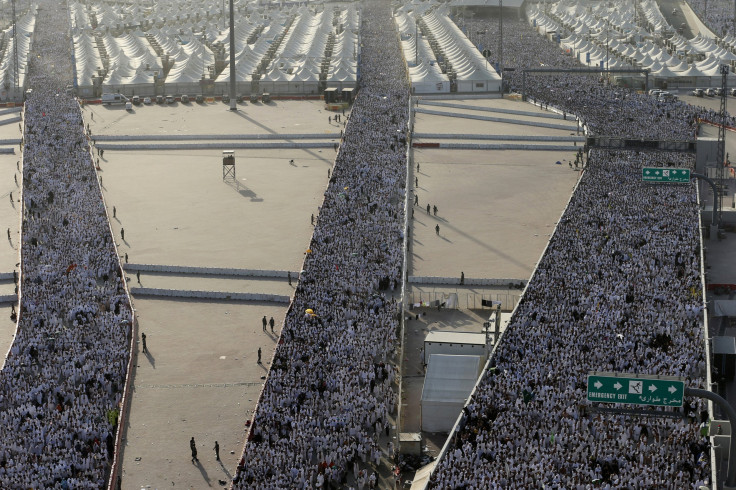 Mexican president Enrique Peña Nieto shared his condolences on Twitter Thursday following reports that over 700 Muslim pilgrims were dead and over 800 were injured following a stampede of pilgrims in Mina, near the Islamic holy city of Mecca, Saudi Arabia .
"I lament the terrible accident in Mecca," Peña Nieto tweeted. "My condolences and solidarity with the society and government of Saudi Arabia."
No Mexican citizens have been reported to be among the victims so far, though around 500 of the dead have not been identified. Officials told the BBC that many of tramples were from African countries.
With only a few thousand Muslims living in Mexico, it is improbable that there are many Mexican citizens currently on a hajj pilgrimage, let alone among the dead. No pilgrim deaths from other Western Hemisphere countries have been reported either.
By contrast, around 130 of the dead pilgrims were are confirmed to be from Iran. The country already harbors political and religious mistrust of Saudi Arabia. Iran's government was more critical that Mexico's, both of the cause of the accident and the response to the crisis.
"[Saudi officials] do not even let our rescue relief teams visit the site and attend to them, or go to hospitals to identify our injured ones. I don't know what kind of service this is for pilgrims," Qazi Askar, the representative of Iran's supreme leader for hajj affairs told the New York Times .
Interestingly, that Iranian leader published similar criticism in Spanish on his main account (Retweeted from his Spanish-language account) in addition to English and Persian, but not other languages as of press time.
We're not sure why Khamenei retweeted the Spanish version of his criticism of the hajj accident. Then again, why did Peña Nieto tweet his condolences in Spanish instead of Parsi (Persian)_
The country's Supreme Leader has declared a three-day mourning period after more than 100 of it's citizens reportedly perished in the stampeded.
© 2023 Latin Times. All rights reserved. Do not reproduce without permission.