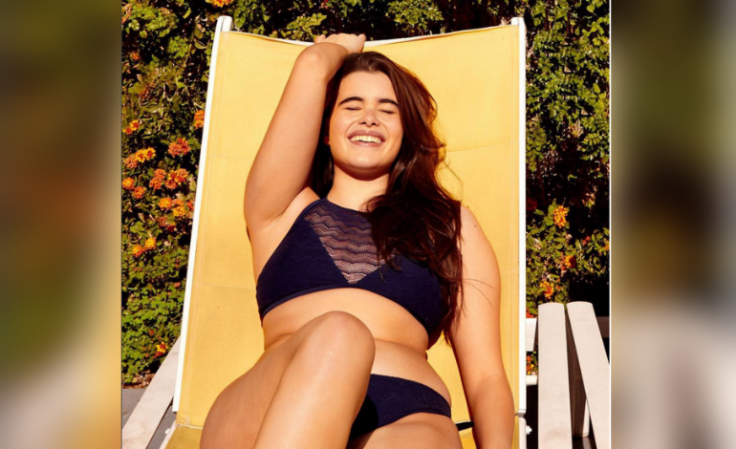 Barbie Ferreira has become a viral sensation after American Eagle loungewear brand Aerie announced her as the new face of their campaign "Aero Real."
Growing up, the 19-year-old plus-size model never thought her image would inspire girls around the world. "As a child I was so deeply insecure," Ferreira told Time, revealing she was most insecure about her hips. "I'd go to classes and auditions and I'd think I'm not going to get this because of my body."
Now, Ferreira, who has a contract with renowned model agency Wilhelmina, embraces her curvy figure, is shutting down haters and empowering women everywhere with her flawless, sexy and un-retouched photos on social media.
"I was so insecure and I had no one to look up to who could make me feel like all my dreams are valid," she said to Time. I know so many gorgeous women who even inspired me to model to break this boundary, and it makes me feel like girls out there can dream about something without having to think about the things that they can't change," she added.
Get to know more of the gorgeous 5-feet-8-inch, size 12 model who is taking by storm the industry.
1) Barbie describes herself as lonely, corny, model and boss across her social media platforms.
2) She also wants people to know that she has a lot of feelings.
3) Her mother, according to the Time interview, has been her biggest motivation.
4) When she was younger, Barbie aspired to be an actress.
5) In fact, her biggest dream is to become one and win an Oscar.
6) She has admitted that sometimes she has no chill on Twitter!
7) Rihanna is her style icon.
8) She first modeled for popular clothing brand American Apparel.
9) Her wildest wish, reports The Wild Magazine, is to be in a pool of puppies.
10) Her outlook on style is "cheap and comfortable."
© 2023 Latin Times. All rights reserved. Do not reproduce without permission.