You know the off-side of being a celebrity, of being someone who is always in the limelight?
Well, gossips and baseless stories tend to latch themselves to such personalities without even trying to look for a shred of evidence to rest their pointless claims on. One such plagued celebrity pair is Meghan Markle and Prince Harry who recently stepped down as "senior members" of the British Royal family to lead independent lives.
And while many have speculated about what the couple will resort to now to support their lavish lifestyles, if the magazine the National Enquirer is to be believed then Markle has ordered Harry to go get a job as she is greedy for money. The outlet does what anyone printing baseless gossip is known for- thinking that the readers must have zero knowledge of how the royal families' finances work and painting Meghan Markle as the evil queen.
The article in question, titled "Meghan Orders Harry: Get A Job — We Need Cash!" (splashed across the issue's cover), basically says that Markle is worried that the "$8 million money crunch" is going to give her a financial blow and thus she is desperate to earn more money.
The "secret" information has been disclosed to the magazine by a "high-level palace courtier" who has shared that the fear of living in a financial crunch has pushed Markle to force her husband to earn more money.
"Meghan's terrified her champagne dreams of being a Hollywood queen will be shattered by this financial nightmare and is insisting harry get off his duff and solve the crisis," said the source. The tabloid added that the couple is currently drowning in multiple debts like $3 million to the British government for their home renovations and hence "Meghan told Harry, 'We need money — now!'"
But as Gossip Cop detailed, busting the lie by the magazine, the deal between the couple and Queen Elizabeth II is that the British Royal family will support Meghan and Harry for the next 12 months as they work towards financial independence.
Thus, while the Sussexes will no longer be getting their stipend from the Royal Trust, they will still be supported by the income from the Duchy Of Cornwall, managed by Prince Charles, for 12 months. So, clearly not the "desperate for cash" phase the tabloid claims the couple is in.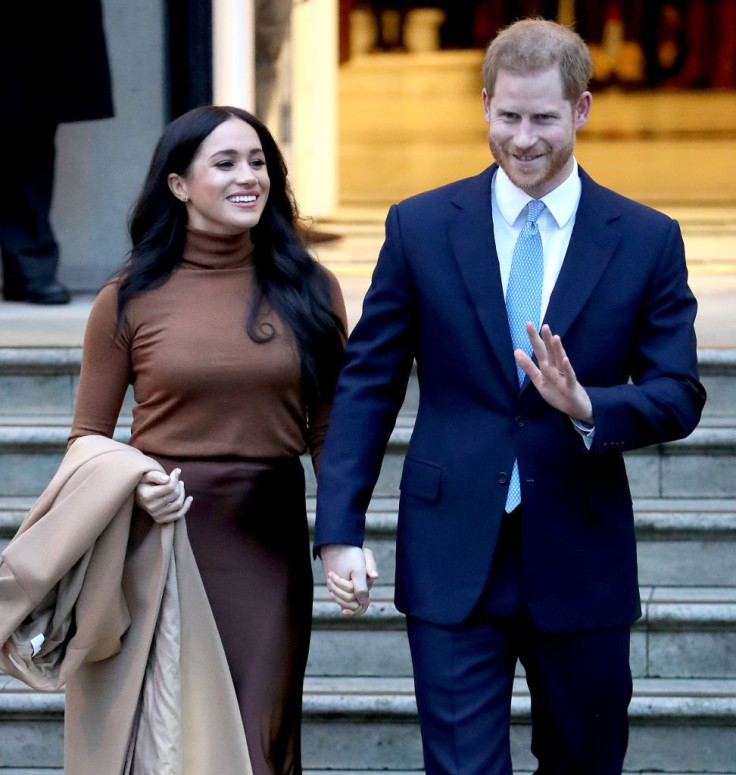 © 2023 Latin Times. All rights reserved. Do not reproduce without permission.