Megan Thee Stallion talked about the trauma she has endured after getting allegedly shot on both her feet by Tory Lanez in July 2020. A preview of the interview on "CBS Mornings with Gayle King" that aired on Monday features the Grammy Award winner in an intimate one-on-one where she recounts the incident that took place in Hollywood Hills.
According to Vulture, the singer-rapper who addressed the incident for the first time on primetime TV, explained the details that unfolded wherein she claims the 29-year-old Lanez stood up over the window and shot at her feet in the heat of an argument after attending a party at Kylie Jenner's house.
Although Megan has attempted to slowly reveal the events through her social media, Lanez on the other hand continues to deny the allegations in statements as well as in several of his songs. Much of the incident remains to be explained with which the interview saw an emotional Megan tearfully discussing her experience. The rapper, whose real name is Megan Pete, strongly repeated her claim that Lanez, also known by his real name Daystar Peterson, had yelled at her "Dance, b***h!" as he aimed and shot at her feet.
In their conversation, Megan told King how the altercation between her and the Canadian rapper began as a normal argument. She was ready to leave the party but everyone else was not yet keen on leaving. Thinking this was normal friend stuff that typically goes on at parties, Megan stepped out of the car and all she can recall was how everything happened in a flash.
"All I hear is this man screaming. And he said, 'Dance, bitch.' And he started shooting." Megan described how scared she was to even flinch an inch thinking Lanez could easily hit something and cause irreparable damage to her. "I don't know if he's gonna shoot something that's, like, super important. I don't know if he could shoot me and kill me," Megan said
The emotional singer told how the shooting left her needing physical therapy with medical reports confirming that she still has small fragments of "retained missile" in her feet that are too tiny to attempt any form of retrieval.
Megan laughingly denied having any type of intimate relationship with Lanez other than friendship when prodded by King. Lanez was arrested for the incident and was given no-contact orders but was later arrested again for violating the protective order against him. He was released on the same day of his arrest after posting $35,000 bail. Allegedly, Lanez offered to pay Megan if she kept quiet about the incident.
Lanez's next court hearing is set for September. Meanwhile, Megan unveiled her new song titled "Plan B," which seemingly hits on the whole incident. She performed the song at the Coachella festival in the past two weekends.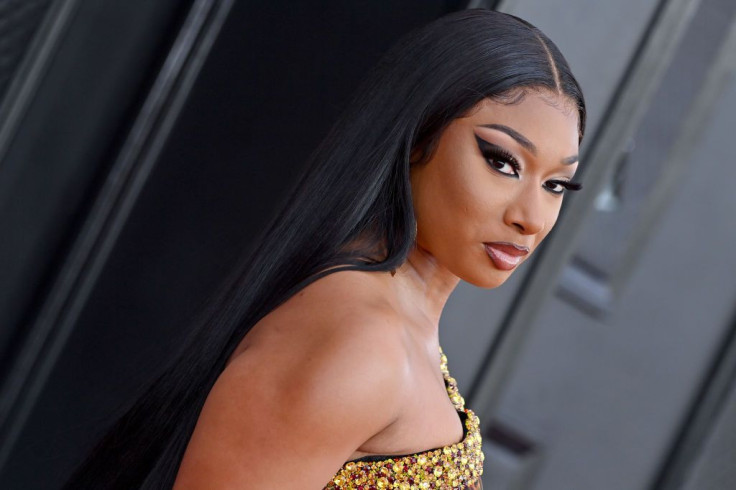 © 2023 Latin Times. All rights reserved. Do not reproduce without permission.