In mid-March, Meghan Markle and Prince Harry moved from Canada to Los Angeles after announcing that they were stepping down as senior royals. Many were surprised by the shift, but "the big plan, for Meghan at least, was always L.A.," as per a new report in the Sunday Times Magazine.
The biggest takeaway from the article is that Meghan always felt like a "conspiracy" was brewing against her in the U.K.
According to The Times, the couple took the decision to leave the Royal Family and leave England as Meghan always felt alone while living in Windsor. "She was convinced there was a conspiracy against her and so she basically put herself in self-isolation when they moved to Frogmore," shared one of her friends with the tabloid. "I think she felt like an outsider from the start. This wasn't the life she was used to and she wanted out," her friend added.
Another major reason for Meghan as well as Prince Harry to seek a separate standing away from the Royal family was the need for financial independence. "One of the things Meghan struggled with was not earning an income," said a friend. "She has always worked and I think she felt unfulfilled. Having financial freedom was a big part of them wanting to leave."
In fact, Meghan Markle and Prince Harry started looking for a house in California shortly after their wedding. While the initial plan was for Meghan to spend as much time as possible in her home country, soon it became their escape from the royal life, something they made official on March 14.
But despite the fact that it was Prince Harry's decision as well, he has been feeling homesick. "It's not been easy for Harry," one of his friends shared with the Times. "He had a much more established life in England and he doesn't really know anyone in L.A. I imagine he might be feeling a bit of what [Meghan] felt over in the UK -- lonely and directionless."
Reportedly, contrary to constant opinions that Meghan is planning on returning to acting and is working on a children's book, the pair is looking for a new house so as to stay "away from the Hollywood fray" and give their son Archie a "normal life." And all their current plans include is to launch their new charity foundation Archewell as soon as the lockdown is lifted.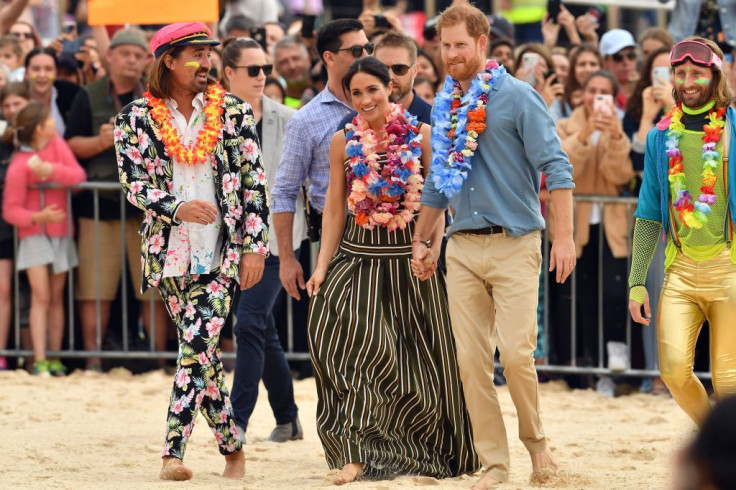 © 2023 Latin Times. All rights reserved. Do not reproduce without permission.