Meghan Markle has flouted a royal rule, yet again. And, this time around, it's got to do with an event that the Sussexes hold close to their hearts – the U.S. Presidential Elections. A source close to Markle, 39, alleged that Prince Harry's wife voted via mail-in ballot. Harry, on the other hand, wasn't eligible to vote as he isn't a U.S. citizen.
"Meghan was an American long before she was a royal," said the unnamed source. "She wouldn't miss voting in this election no matter where she was living," added the source. It is believed that Harry and Markle were looking forward to the elections, and the same was conveyed in an August interview with a leading lifestyle magazine. What added to the fury was Harry's willingness to support his wife's political interests – an act, which met with severe criticism as some felt it was very unbecoming of Harry as a British royal to weigh in on U.S. politics.
Markle's technically not in the wrong, as she and Harry had officially stepped down from royal duties at the start of the year. But, as someone with such close links to the monarchy, she clearly touched a raw nerve by partaking in a US election in modern history. As a rule, members of the British Royal Family refrain from voting and maintain a politically neutral stance. Markle who has been vocal about her keenness to vote was reportedly frustrated during her stint as a senior royal, as it curbed her power to get involved in politics. An insider further alleged that Markle was bitter about not being able to 'take advantage' of her influence and freedom to express on matters she truly cared about.
In September, the couple recorded a video message for Times 100 urging Americans to exercise their power to vote, while imploring people to 'reject hate speech' while the Duchess called it the 'most important election of our lifetime' while subtly hinting at how they're supporting Democrat candidate Joe Biden.
"Every four years, we're told, "This is the most important election of our lifetime." But this one is," said Markle in the video. "When we vote, our values are put into action, and our voices are heard," she added. Although Harry asserted that he was unable to vote in the UK' during his entire life, he urged those with the power to vote to "reject... misinformation and online negativity." Days before the Time 100 video was aired, activist and Democrat campaigner Gloria Steinem stirred up a controversy by revealing how she and Markle had been 'cold-calling US voters'.
While there is no confirmation as to whether they've been endorsing a particular political candidate, royal insiders are up in arms at the Duke and Duchess's move that serves as a stark contradiction to the Queen's values on members of the Royal Family being politically engaged.
Buckingham Palace reportedly kept away from commenting on Harry and Meghan's remarks by stating that the Duke is 'not a working member of the royal family' and his comments largely had to do with his personal views.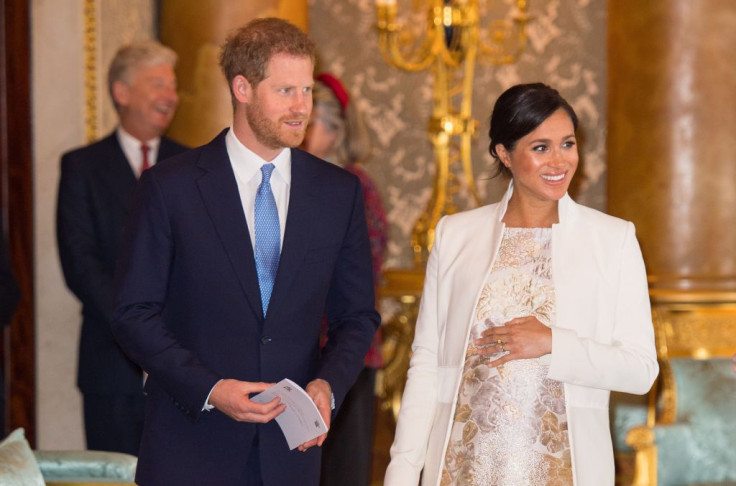 © 2023 Latin Times. All rights reserved. Do not reproduce without permission.