Prince Harry and Meghan Markle's Baby no. 2 is well on her way! And, turns out, the Duchess of Sussex's long-standing dream of delivering at home might finally come true. Speculations are rife that the former "Suits" actress is planning a home birth at their plush Montecito estate.
"Meghan's plan was to have a home birth with Archie, but you know what they say about the best-laid plans," said a source, as cited on Page Six. "In the end, her doctors advised her to go to hospital and all she was interested in was about delivering Archie safely. But she has a beautiful home in California, it's a beautiful setting to give birth to her baby girl," added the source.
Harry and Meghan had revealed earlier this month on Oprah Winfrey's show that they were expecting a daughter early this summer. The infant will be the first royal child with a British lineage to be born in the United States. Legally, the child will have dual UK citizenship through her father.
While they did not divulge much about the timing of the arrival of the child, Harry expressed his gratitude in just the way things were. "A girl, you know, what more can you ask for? But now, you know, now we've got our family. We've got, you know, the four of us and our two dogs, and it's great."
While it's certain that Meghan will be tended to by an entourage of midwives, if she happens to go with her initial plan, the royal couple isn't too far from Cottage Hospital in Santa Barbara, California either. Insiders in Harry and Meghan's circle believe the Duchess is readying for a maternity break. She guest-edited for British Vogue during her last maternity leave, and friends are certain that Meghan is sure to be doing something to keep herself engaged even while being on leave.
Given how Harry and Meghan have remained fiercely protective about the details surrounding the birth of their first-born Archie, fans believe things won't be too different this time around, either. In keeping with the buzz, a royal insider allegedly stated: "It's unclear, now that Meghan and Harry are private citizens if they will announce the birth, or what that will look like. This time around, they don't have to adhere to the royal protocol."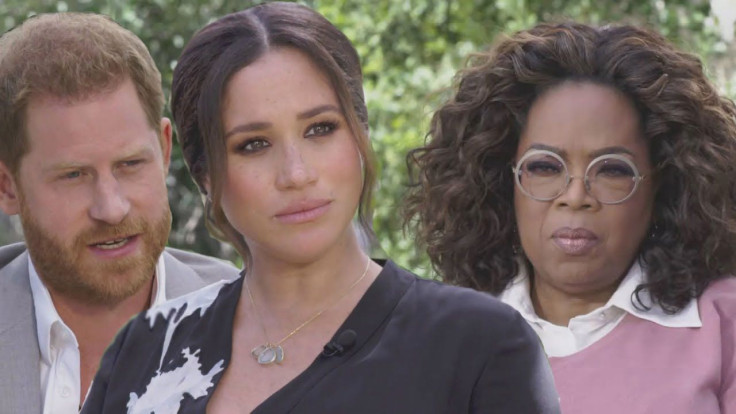 © 2023 Latin Times. All rights reserved. Do not reproduce without permission.