Prince Harry and Meghan, Duchess of Sussex, revealed at the ongoing Invictus Games that the name of their first-born child, Archie, could have been different because the had another choice for his first name.
Nursing officer Sherry McBain, whose wife Mandy brought their child to a reading session of children's books in the Netherlands, said that Meghan Markle spoke to her wife about the name of their child Harrison and how it reminded her of her dilemma after Archie's birth, according to People.
"[Meghan] was like 'Harrison, that's Archie's middle name,' and Mandy was like 'Yeah, I know,'" McBain recounted. "They were just having a chat because Harry and Meghan couldn't decide between Archie and Harrison for the first name."
Prince Harry and Meghan eventually chose Archie for their son's name instead of Harrison, surprising many people. The name surged in popularity in 2019 and 2020 due to Harry and Meghan's usage of it for their son, Yahoo! reported.
While Harrison, as a name, means "son of Harry" and would have been seen as a tribute to the Duke of Sussex, Archie typically means "genuine, bold, or brave." After Harry left the British royal family, he and his wife decided to name their foundation ArcheWell, as a tribute to their son Archie.
"Before SussexRoyal came the idea of 'arche' — the Greek word meaning 'source of action.' We connected to this concept for the charitable organization we hoped to build one day, and it became the inspiration for our son's name," the couple said at the time.
"To do something of meaning, to do something that matters. Archewell is a name that combines an ancient word for strength and action, and another that evokes the deep resources we each must draw upon," they added.
Prince Harry and Meghan also have another child, daughter Lilibet Diana. Born in 2021, she has yet to be seen or presented to the Queen, whom she was named after.
The Invictus Games, which started in 2014 to help bring light to the rehabilitation needs of veterans and military workers, continues on until Friday.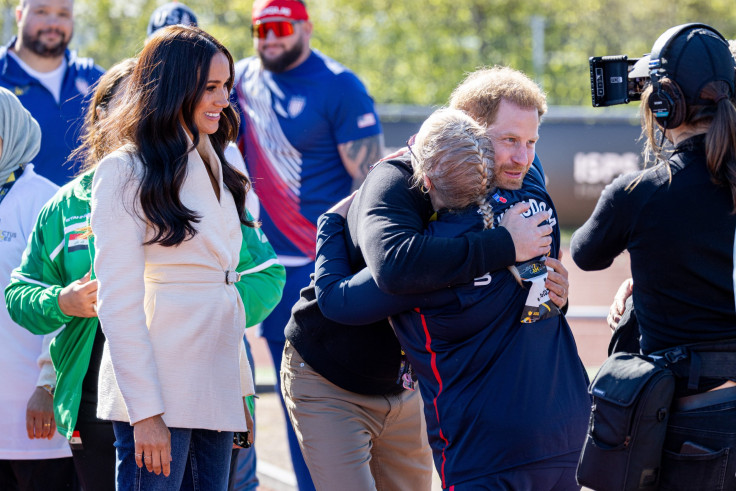 © 2023 Latin Times. All rights reserved. Do not reproduce without permission.