As the Invictus Games that Prince Harry helped found continue in the Netherlands, the couple has been spotted on Monday, April 18, being guarded by a former Secret Service agent who was previously in charge of security for two U.S. Presidents.
Prince Harry and Meghan, Duchess of Sussex, are reportedly being guarded by Christopher Sanchez and his private security team during their trip abroad for the Invictus Games, as Harry continues to battle British police due to their refusal to give him and his family protection during their visits to the U.K., according to the Daily Beast.
Sanchez previously worked for the U.S. Presidents George W. Bush and Barack Obama, being one of the notable people in the Secret Service to help transition the team between the two heads of state, before leaving in 2013 and opening his own security firm Torchstone for wealthy and important individuals, the Gazette reported.
Harry and Meghan remain high-profile subjects in both the press and the real world, so much so that, in addition to Sanchez's Torchstone company guarding the couple, the Hague also gave them local police as security as well as some of the members of the Dutch royal protection unit.
The Invictus Games was conceptualized as a sports event to help retrain and highlight the needs of injured and disabled veterans and other military-affiliated people. Other than serving as one of the faces of the games, Harry and Meghan are also filming the event for a Netflix documentary to be released in the future, according to the BBC.
Among the advocacies that the Invictus Games aims for this year is to highlight further the political needs that a marginalized or oppressed community might have, which Harry has attempted to do by highlighting the voices and experiences of Ukrainian servicemen currently playing in the games.
"You know we stand with you. The world is united with you and still you deserve more," he said. "And my hope is that these events, this event, creates the opportunity in how we as a global community can better show up for you."
The team itself was given special permission by Ukrainian President Volodymyr Zelenskyy to participate in the games in spite of the war currently happening in their homeland.
The Invictus Games run until Friday.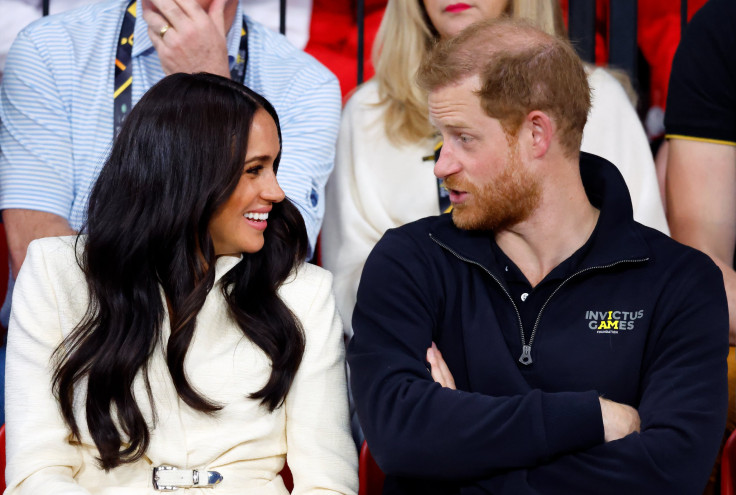 © 2023 Latin Times. All rights reserved. Do not reproduce without permission.