Amid rumors of familial drama and feuds between the members of the British royal family, the Duke of Sussex Prince Harry and his wife Meghan were found to be visiting the Queen in Windsor Castle on Thursday, April 14, on their way to the Netherlands for the Invictus Games.
Prince Harry, who has largely refused to enter the U.K. amidst a lawsuit asking for the British government to return his police security during his visits to the country, was seen in Windsor Castle with Meghan reportedly to visit the Queen, according to the BBC.
The duchess was last seen in the country during a Commonwealth Day Service in 2020, while Harry himself had not physically been in the country since unveiling a statue of Princess Diana in 2021, although he was there to attend the funeral of his grandfather Prince Philip, the Daily Beast reported.
Churchgoers in the castle who were in a bus on their way to a Maundy Thursday church service saw the two on the grounds of the castle, which both the spokespersons for the Sussex and the Royal Family confirmed once the story broke.
"I couldn't believe it when I saw who it was. We waved and they waved back. They looked happy and relaxed and waved to everyone on the bus. Charles and the queen were at Windsor Castle at the same time so they must have met them both," a churchgoer said at the time.
Harry's concern about a lack of security when coming into the U.K. was reportedly alleviated after Prince Charles reportedly offered to allow Harry to use his security and his home during Harry's visit to the country.
The visit allows many to speculate as to whether Harry and Meghan would participate in the Queen's Platinum Jubilee celebrations due to what is perceived to be the lessening of tensions between the two parties, although it is unclear as to what specifically that would entail.
The couple has left for the Hague in the Netherlands, where this year's Invictus Games would happen. Founded in 2014, the Harry-backed Paralympics-styled games give many wounded servicemen an opportunity to play as well as increase visibility of their needs.
Harry and Meghan will also reportedly be filming a Netflix documentary about the games during their stay.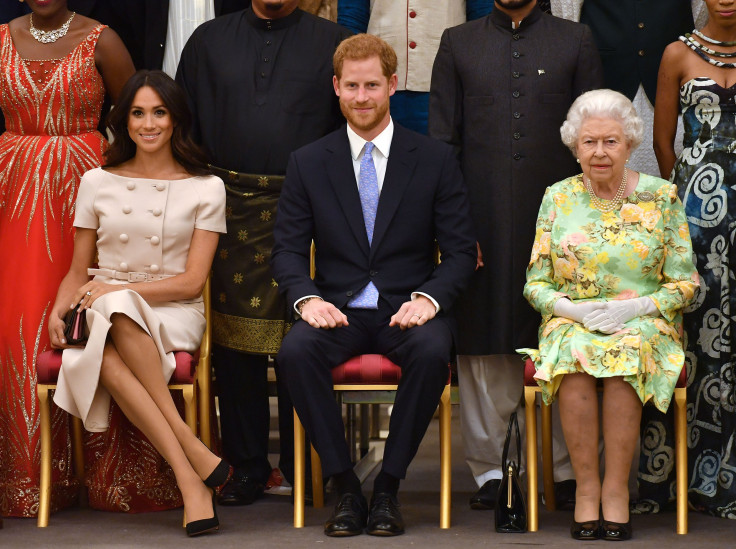 © 2023 Latin Times. All rights reserved. Do not reproduce without permission.