Just a few hours before a formal announcement made by U.S. President Donald Trump and he and his wife, Melania Trump have tested positive for COVID-19, an explosive revelation was made by one their former aide and an estranged friend, Stephanie Winston Wolkoff.
Last month, Wolkoff released her new book titled " Melania and Me: The Rise and Fall of My Friendship with the First Lady ," in which she revealed several intricate details about the First Lady, her life and relationship with POTUS and his first daughter, Ivanka Trump.
On Thursday last week, just a day before First Lady's coronavirus diagnosis, Wolkoff released secretly recorded tapes in which Melania can be heard talking about the kind of criticism that she had to face due to Trump's controversial immigration policy. It has led to the separation of refugee children from their parents at the US-Mexico border.
In the conversations that were secretly taped and then released, Melania can also be seen sharing her frustration over the criticism and flak that she has received from the media since Trump took office.
The tapes were released during CNN's show "Anderson Cooper 360." She had come to promote her book and then aired one of the conversations that she had with her former friend, Melania, almost two years ago. There is a reference to the conversation in the book as well.
"The kids, they say, 'Wow I will have my own bed? I will sleep on the bed? I will have a cabinet for my clothes.' It's so sad to hear, but they didn't have that in their own countries. They sleep on the floor," she had said.
"They are taken care of nicely there. But you know, yeah, they are not with parents. It's sad. But when they come here alone or with coyotes (human traffickers) or illegally, you know, you need to do something."
Immediately after the tape was aired, the social media started to react on Melania had to say about the conditions in which refugee children live.
In her conversation, Melania can also be heard venting her frustration about not receiving the credit for performing her job well at the White House.
"I'm working…my a** off on the Christmas stuff, that you know, who gives a f*** about the Christmas stuff and decorations? But I need to do it, right?" she said. "OK, and then I do it and I say that I'm working on Christmas and planning for the Christmas and they said, 'Oh, what about the children that they were separated?' Give me a f****** break."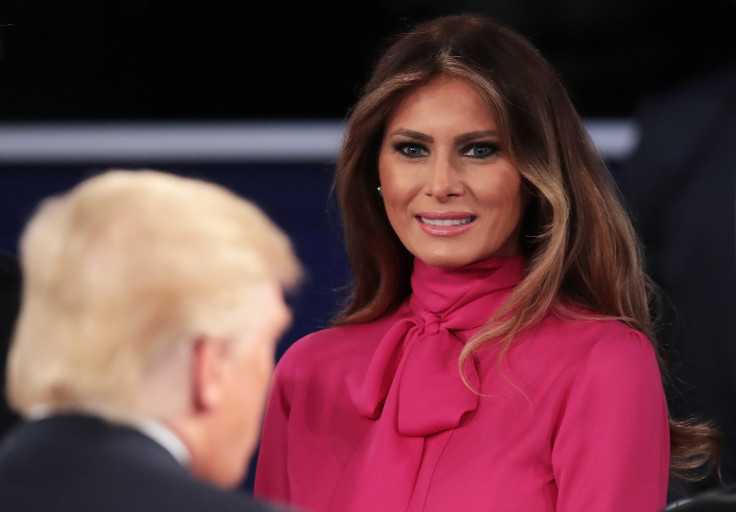 © 2023 Latin Times. All rights reserved. Do not reproduce without permission.