Former First Lady Melania Trump claimed on Sunday during her first interview since leaving the White House that Vogue editor-in-chief Anna Wintour was reportedly biased against her by not allowing her to grace the cover of the magazine.
Melania Trump was questioned about the topic during her interview with FOX News host Pete Hegseth, where she expressed her bitterness and frustration at not being asked to grace the cover of Vogue during her time as First Lady, according to the Daily Beast.
"They're biased and they have likes and dislikes, and it's so obvious. And I think American people and everyone sees it. It was their decision, and I have much more important things to do—and I did in the White House--than being on the cover of Vogue," she said.
Stephanie Winston-Wolkoff, a former fixer for Trump, said that Trump refused the Vogue photoshoot that was offered to her when she became First Lady because of the lack of guarantee that she would be on the cover of the magazine.
Trump, who has largely been focusing on selling an NFT art collection that can only be bought through the use of cryptocurrency, also teased a possible return to power for her husband during the interview, saying "Never say never" when asked about the topic, CNN reported.
Vogue editor-in-chief Anna Wintour has been candid with regards to featuring more Democratic First Ladies on the cover than Republican ones, as the magazine did not feature both Laura and Barbara Bush during their husbands' terms on the Presidency.
"I think you can't be everything to everybody and I think it's a time that we live in a world, as you would well know, of fake news… [and] those of us that work at Conde Nast believe that you have to stand up for what you believe in and you have to take a point of view," she said regarding the topic.
During the interview, Trump also took shots against current U.S. President Joe Biden, chiding him for the baby formula crisis among other incidents occurring during his term.
"It's heartbreaking to see that they are struggling and the food is not available for children in [the] 21st century in the United States of America," she said.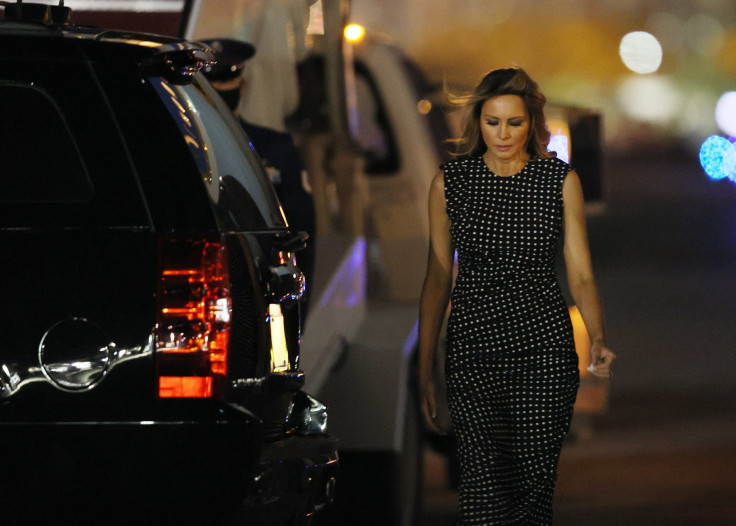 © 2023 Latin Times. All rights reserved. Do not reproduce without permission.