Melania Trump echoed Donald Trump's unfounded claims of voter fraud. The First Lady took to Twitter on Sunday to draw a distinction between legal and illegal votes, marking her first post since Joe Biden was declared winner of the 2020 elections.
"The American people deserve fair elections," she wrote. "Ever legal—not illegal—vote should be counted. We must protect our democracy with complete transparency."
The tweet signaled her support for Donald Trump, who invoked similar thoughts when he claimed that his loss to Biden was a result of fraud. "If you count the legal votes, I easily win," Donald Trump tweeted. "If you count the illegal votes, they can try to steal the election from us, if you count the votes that came in late."
Since election day, Trump's campaign has filed at least seven lawsuits in battleground states to challenge the ballot counts. On Sunday, the Republican president also used Twitter to lash out at the electoral process and accuse the Democrats of election meddling in swing states. Twitter flagged his tweets within an hour of their publication.
According to reports, Trump was playing golf when major news networks announced Joe Biden's victory. Immediately after the reports came out, his campaign issued a statement stating that the election was "far from over."
"The simple fact is this election is far from over. Joe Biden has not been certified as the winner of any state, let alone any of the highly contested states headed for mandatory recounts, or states where our campaign has valid and legitimate legal challenges that could determine the ultimate victor," the statement read.
Trump's camp also urged the Democratic party to count only the "legal votes" because that is the only way to ensure that the public has full confidence in the elections. "It remains shocking that the Biden campaign refuses to agree with this basic principle and wants ballots counted even if they are fraudulent, manufactured, or cast by ineligible or deceased voters," the statement added, saying only a party engaged in wrongdoing would unlawfully keep observers out of the count room.
Meanwhile, most of Trump's family members have been quiet online since Biden won.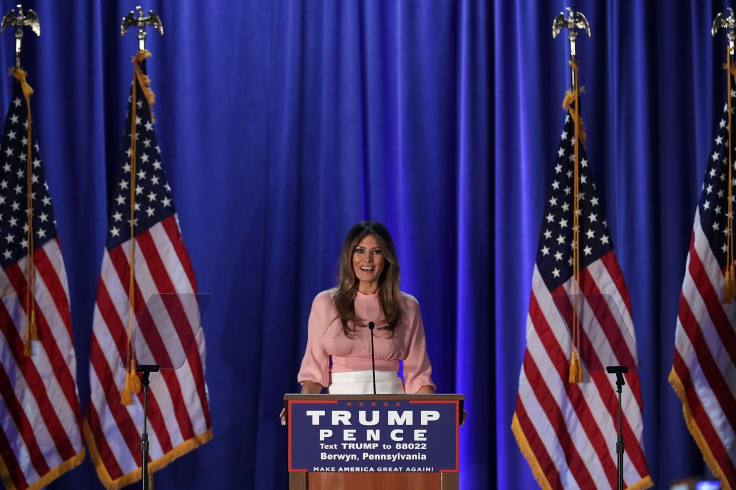 © 2023 Latin Times. All rights reserved. Do not reproduce without permission.