Melania Trump has reportedly been taped making "harsh comments" about her husband and the President of the United States, Donald Trump and his first daughter and senior advisor to the Trump administration, Ivanka.
Stephanie Winston Wolkoff, who was once a close aide of Melania, is the one who is said to have taped the First Lady's comments and is also planning to reveal them in her memoir "Melania & Me."
The news that Melania has been taped making derogatory remarks about POTUS and her adult children first appeared on Monday, Aug. 24, just a day before the first lady was supposed to speak at the Republican national convention.
It is been reported that the tape has "harsh comments about Ivanka Trump, the president's elder daughter and a senior adviser."
It has been said that Wolkoff was a long-time friend of Melania and was recruited to assist with the 58th presidential inauguration and also become the first lady's trusted advisor.
However, things fell apart soon.
"Then it all fell apart when she was made the scapegoat for inauguration finance irregularities. Melania could have defended her innocent friend and confidant, but she stood by her man, knowing full well who was really to blame. The betrayal nearly destroyed Wolkoff," says the publicity material for the book, slated to be released on Sept. 01.
Fundraising for Trump's inauguration became a point of debate and later, also a subject for federal investigation when the authorities alleged that fundraising was purposedly used to enrich Trump's family members.
The White House has not yet reacted to Wolkoff's upcoming book but the president says that he has become used to it.
"Every day it's something else. Who cares?" he said after revelations made in his sister Mary L Trump's book "Too Much and Never Enough: How My Family Created the World's Most Dangerous Man."
However, publishers do care about such revelations and insider knowledge. Wolkoff's publishers have promised a "candid and emotional memoir."
The publishers have planned to cover some of the most scandalous moments in the life of Melania and Donald Trump, including "How did Melania react to the Access Hollywood tape" in which the POTUS talked about women in a derogatory way and his alleged affair with Stormy Daniels.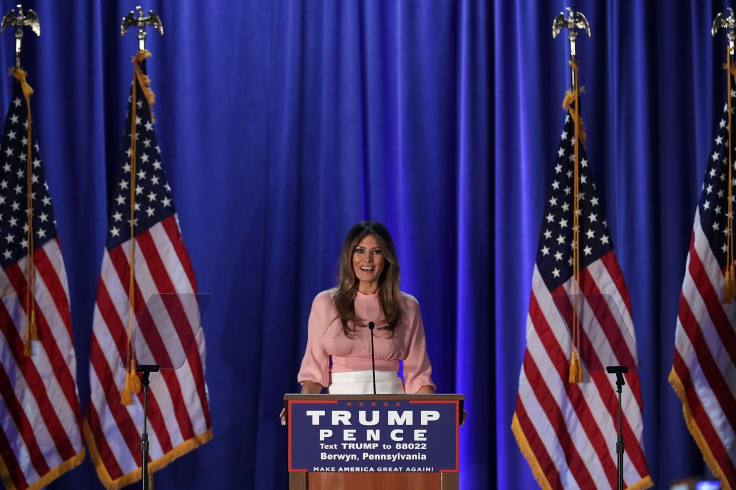 © 2023 Latin Times. All rights reserved. Do not reproduce without permission.