Melania Trump announced a plan on Monday to revive the historic White House Rose Garden to its ancient 1962 glory through a plush upgrade, amid a pandemic. But, Americans are clearly not amused. Twitterati thumbed their noses at Mrs. Trump's opulent plan amid a global health crisis that cost millions their jobs and lives.
"The very act of planting a garden involves hard work and hope in the possibility of a bright future," said Melania, during the announcement. "Preserving the history and beauty of the White House and its grounds is a testament to our nation's commitment to the care of this landscape and our dedication to American ideals, safeguarding them for our children and their children for generations to come," she added.
A stream of comments critiquing the First Lady's move came by, with many drawing comparisons between Melania and the French Queen "Marie Antoinette."
"I wonder if Marie Antoinette redid the gardens at Versailles when the revolution was brewing," tweeted writer Gary Legum. Thinking along similar lines, Majid M. Padellan rebuked Melania for her lack of sensitivity amid a pandemic. "Marie Antoinette would TOTALLY nod her head to Melania trump's tone-deaf aloofness if she still had ahead," Padellan tweeted. The United States of America stands on the number one spot among countries to be the hardest-hit by the COVID-19 outbreak.
The Rose Garden holds a position of significance in the history of the White House – exquisite weddings, state dinners, and presidential news conferences along with a host of historic events. In the recent past, the First Lady announced her "Be Best" program in May 2018 at the space, while President Trump used it for his press briefings to discuss the novel coronavirus.
The revamp of the Garden will be a first of sorts in nearly 60 years. With restoration plans underway, the project is likely to be completed within a span of three weeks. Perry Guillot, the landscape architect of the project dropped insider details about the First Lady's opulent intent to "appreciate the elegant symmetry of the Mellon plan."
Some of the additions to be included are of a 3-foot-wide limestone walking path bordering the central lawn, and changes made to drainage, infrastructure, plantings and audio-visual and broadcasting technologies.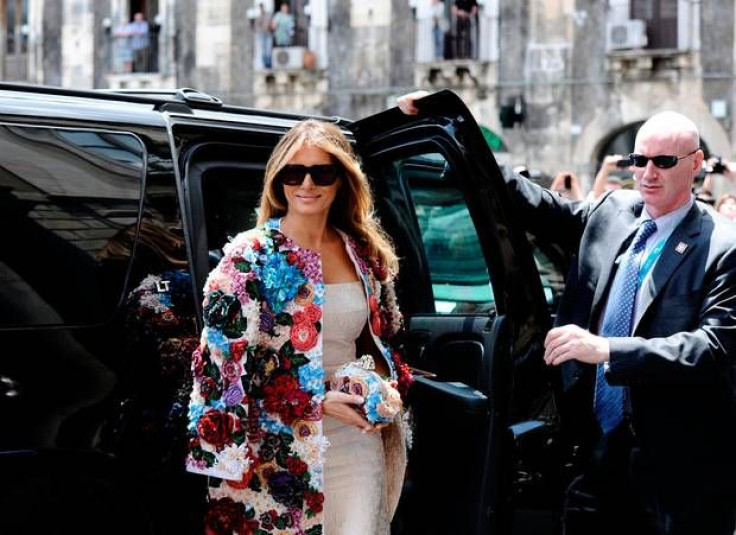 © 2023 Latin Times. All rights reserved. Do not reproduce without permission.