Even after being repeatedly criticized for promoting hydroxychloroquine as a successful cure for COVID-19 in the past, President Donald Trump is back to his old ways just when it appeared that he is coming to his senses.
Once again, he has defended the use of hydroxychloroquine to fight coronavirus and contradicted his own public health officials' discovery that it instead poses many side effects, claiming that it was rejected because it was recommended by him.
President Trump's renewed support for the drug came up after his and his son Donald Trump Jr's tweets from Facebook and Twitter were removed and Junior Trump was banned from tweeting for the next 12 hours as a penalty for his tweet spreading false information.
The said tweet contained a group called America's Frontline Doctors, speaking outside the US Supreme Court building, stressing that hydroxychloroquine is a valid and potent Covid-19 treatment. They were attending an event organised by Tea Party Patriots Action, which had funded a pro-Trump political action committee.
In the video, Dr Stella Immanuel, a doctor from Houston, could be heard claiming that she had been successfully treating coronavirus patients with hydroxychloroquine and has cured 350 patients "and counting"
The video was shared many social media users, among them the President and his eldest son. Twitter, which had in the past refused to remove similar tweets by Trump, removed the tweets, but even by then, more than 17 million people had seen the clip.
Not only has there been no evidence that the drug can fight the virus, but the U.S. Food and Drug Administration (FDA) had also cautioned that using the drug to treat coronavirus patients, leads to "serious heart rhythm problems" and other health issues.
But the President, in retaliation to his and his son's tweets being removed, told reporters at the White House that he found the doctors in the video "very respected". "There was a woman who was spectacular in her statements about it," he added.
"I can only say that from my standpoint, and based on a lot of reading and a lot of knowledge about it, I think it could have a very positive impact in the early stages. I don't think you lose anything by doing it, other than politically it doesn't seem too popular."
He added: "When I recommend something, they like to say 'don't use it.'"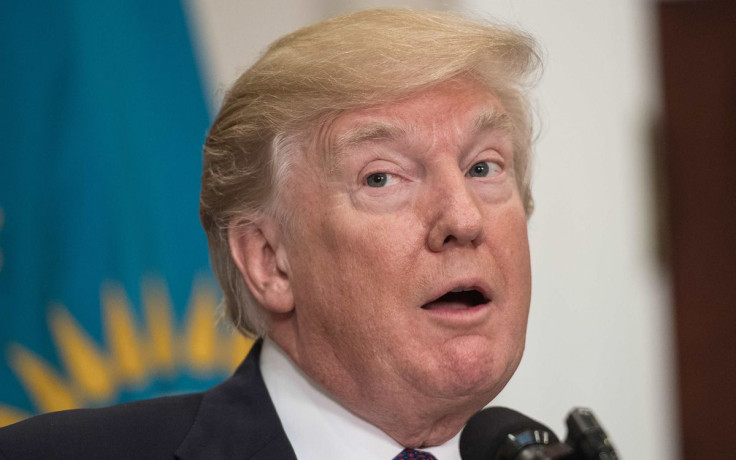 © 2023 Latin Times. All rights reserved. Do not reproduce without permission.