A style expert's inference on America's First Lady reveals that she may have made changes to her fashion preferences to ensure she does not "fade into background" with Donald Trump.
According to a report, Melania Trump has made a transformation in her fashion style from "party girl" to "elegant and sexy" since she became the U.S. First Lady in 2017.
The couple met at a party in New York in 1998. Then, the First Lady worked as a model who posed for Sports Illustrated, Vanity Fair, Vogue, Harper's Bazaar and GQ, and already had great interest in fashion.
Gianni Casagrande, a digital marketing manager at Leeds-based footwear firm Moda in Pelle, reckoned that Melania changed her fashion choices when Donald first started taking interest in politics.
The "distinct change" in Melania's style has reportedly been amplified since Donald's inaguration in 2017 according to the style expert while maintaining that the First Lady's transformation "began much earlier."
He added that Melania's fashion choices suggests that "she isn't someone happy to fade into the background, and that she is confident in her position."
As observed by the expert, these style preferences still kept Melania's signature features such as form-fitting materials, bright colors and glamorous accessories.
Although these changes made Melania's look more conservative, it allowed her to stand out what with her "smoldering eye make-up and glamorous waves." This allowed her to achieve the same aura that the previous First Ladies have successfully had during their time. For example, Jackie O. -- wife of President John F. Kennedy -- who followed a conservative but elegant fashion style.
Some of the designers Melania has been subscribed to include Dolce & Gabbana, Roksanda Ilincic and Ralph Lauren.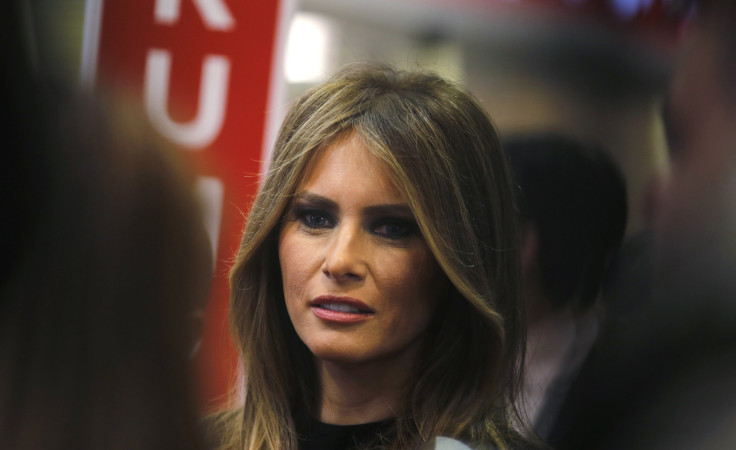 © 2023 Latin Times. All rights reserved. Do not reproduce without permission.