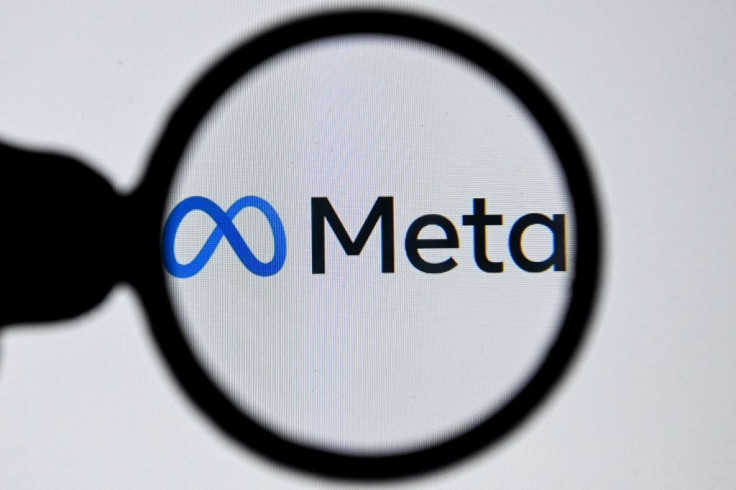 On Wednesday, Meta Platforms (formerly known as Facebook) introduced Threads, a direct competitor to Twitter, and within hours, it attracted millions of users.
Meta aimed to capitalize on Twitter's weakened state following a series of controversial choices made by its owner, Elon Musk.
Prominent figures, including celebrities like Kim Kardashian and Jennifer Lopez, as well as influential politicians like Democratic U.S. Representative Alexandria Ocasio-Cortez, swiftly joined the new platform, contributing to its early success.
"Let's do this. Welcome to Threads," Meta CEO Mark Zuckerberg wrote in his first post on the app, along with a fire emoji. He said the app logged 10 million sign-ups in seven hours.
In a playful reference to the rivalry between the two platforms and Elon Musk, Meta's CEO took to Twitter and shared a widely recognized meme depicting Spiderman facing off against another version of himself.
Industry analysts have noted that Threads' affiliation with Instagram could provide it with an established user base and advertising infrastructure.
This advantage could potentially divert advertising revenue away from Twitter, especially as the new CEO of Twitter is attempting to revitalize the company's struggling business.
"Investors can't help but be a little excited about the prospect that Meta really has a 'Twitter-Killer'," said Danni Hewson, head of financial analysis at investment firm AJ Bell.
Although Threads was introduced as a separate application, users have the option to log in using their existing Instagram credentials.
This allows them to follow the same accounts they already engage with on Instagram, making it a seamless addition to the routines of Instagram's vast user base, which exceeds 2 billion monthly active users.
This integration simplifies the adoption of Threads and enhances its potential appeal to Instagram users.
Some saw the launch of Threads as an opportunity to establish a less toxic alternative to Twitter.
In a post, Ocasio-Cortez expressed her hope for the platform to foster positive vibes, a strong community, excellent humor, and reduced instances of harassment.
Like Twitter, Threads enables users to create and interact with short text posts by liking, reposting, and replying.
However, the app does not include direct messaging functionality. According to a blog post by Meta, posts can contain up to 500 characters and support the inclusion of links, photos, and videos up to five minutes long.
The app is accessible in over 100 countries through both Apple's App Store and Google's Play Store, as stated in the Meta blog post.
On the day of the launch, Meta's stock saw a 3% increase, surpassing gains made by rival tech companies.
The launch of Threads coincides with a period of ongoing exchanges between Mark Zuckerberg and Elon Musk, which have involved verbal sparring and even the suggestion of a physical confrontation in a mixed martial arts cage match in Las Vegas.
Meta's entry into the market comes at a time when Twitter is facing significant challenges and is on the defensive.
Elon Musk purchased Twitter for $44 billion in October of the previous year. However, the platform's value has since declined substantially due to significant layoffs and controversies surrounding content moderation, leading to the alienation of users and advertisers, Reuters reported.
Twitter's recent measures include restricting the number of tweets users can read per day.
Mark Zuckerberg has acknowledged the difficulties inherent in managing large public social media platforms, recognizing the complex challenges they present.
"I think there should be a public conversations app with 1 billion+ people on it. Twitter has had the opportunity to do this but hasn't nailed it. Hopefully, we will," he wrote.
Immediately following its launch, popular brands such as Billboard, HBO, NPR, and Netflix quickly set up accounts on Threads. During a review conducted by Reuters, no advertisements were observed on the app.
To establish a user base on Threads, Meta has been reaching out to social media influencers, encouraging them to join the platform and post at least twice a day.
This effort has been facilitated through collaborations with influencer marketing company Influential, as mentioned by its CEO, Ryan Detert.
The timing of Threads' introduction benefits from the challenges faced by previous contenders seeking to rival Twitter.
While platforms like Mastodon, Post, Truth Social, and T2 have aimed to attract Twitter users, they have struggled to gain significant traction and remain relatively small in comparison.
Indeed, Meta (previously Facebook) has experienced several failures in launching standalone apps that aimed to replicate the success of competing platforms. One notable example is the Lasso app, which was intended to rival the popular short video platform TikTok.
However, Meta changed its approach by integrating a similar short video feature called Reels directly into Instagram.
Additionally, the company has recently phased out its division responsible for developing experimental apps.
Zuckerberg, responding to a user who predicted Twitter's demise about an hour after the Threads launch, cautioned patience. "We're only in the opening moments of the first round here," he said.
© 2023 Latin Times. All rights reserved. Do not reproduce without permission.